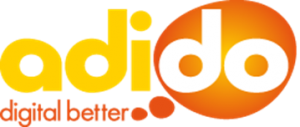 The Centre for Entrepreneurship is delighted to invite you to a series of FREE digital marketing related seminars presented by Adido, one of the South's fastest growing digital agencies.
Please see below for further details – we hope you can join us!
 The Digital Trends of 2013 – Monday 11th March 2013
What will businesses need to know about to get ahead in digital in 2013? This seminar will cover the most important areas to invest in to make sure your business maximises the opportunities available.
Maximising Mobile – Thursday 18th April 2013
Mobile internet traffic set to overtake desktop at the end of this year and more mobile devices are being sold every day. As mobile devices become even more pervasive in our day to day lives the opportunities engage with audiences increases dramatically.
SEO in 2013 – Thursday 27th June 2013
Of all the digital marketing channels used by marketers, none has changed more than SEO in the last few years. This seminar will highlight some of the major issues facing the industry along with how to get ahead of your competition in 2013.
To find out more or to book your place please visit www.bucfe.com/events