Dr. Justine Pila, Lecturer in Intellectual Property Law at University of Oxford and Senior Law Tutor at St. Catherine's College will speak on 'The Europeanisation of Intellectual Property Law: Towards a European Legal Methodology' at the 2nd CIPPM Spring Lecture Series.
The Lecture will be held on Thursday 21 March 2013 in EB708 and will start at 6 pm with refreshments served from 5 pm onwards.
Dr. Pila's main areas of research are copyright and patent law in all of their doctrinal, theoretical and historical aspects. She has published widely in this area.  Her book titled 'The Require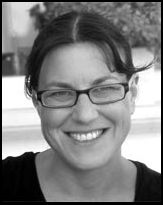 ment for an invention in Patent Law' was published by Oxford University Press in 2010.  With Professor John Gardner she co-edits the two Oxford Legal Research Paper Series, in addition to serving as legal advisor to the Oxford Magazine. She also convenes the Law Faculty's Intellectual Property subject group and teaches on all of its IP programmes, including the two FHS (undergraduate) IP options, the BCL option, and the Postgraduate Diploma in IP Law and Practice.
The lectures are free to attend, but places are limited, and admission to the building closes at 18:15. If you wish to reserve a place, please contact Mandy Lenihan.