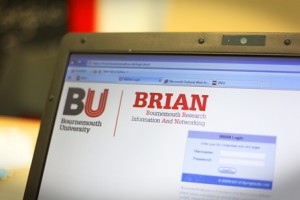 It is now possible to capture on BRIAN if a BU student has co-authored your publication.  This information is important in monitoring our strategic KPIs. 
If you have any publications which you know a BU student has co-authored, please can you ensure that not only are they in the list of authors for that publication, but that they are also added to the 'co-author student' field (it's as simple as adding a name)?  This will enable the student details to be captured in the publication reports.
Many thanks for your assitance.