When the new version of BRIAN is released on 23 September 2013, you will notice several improvements in the look and feel of the application.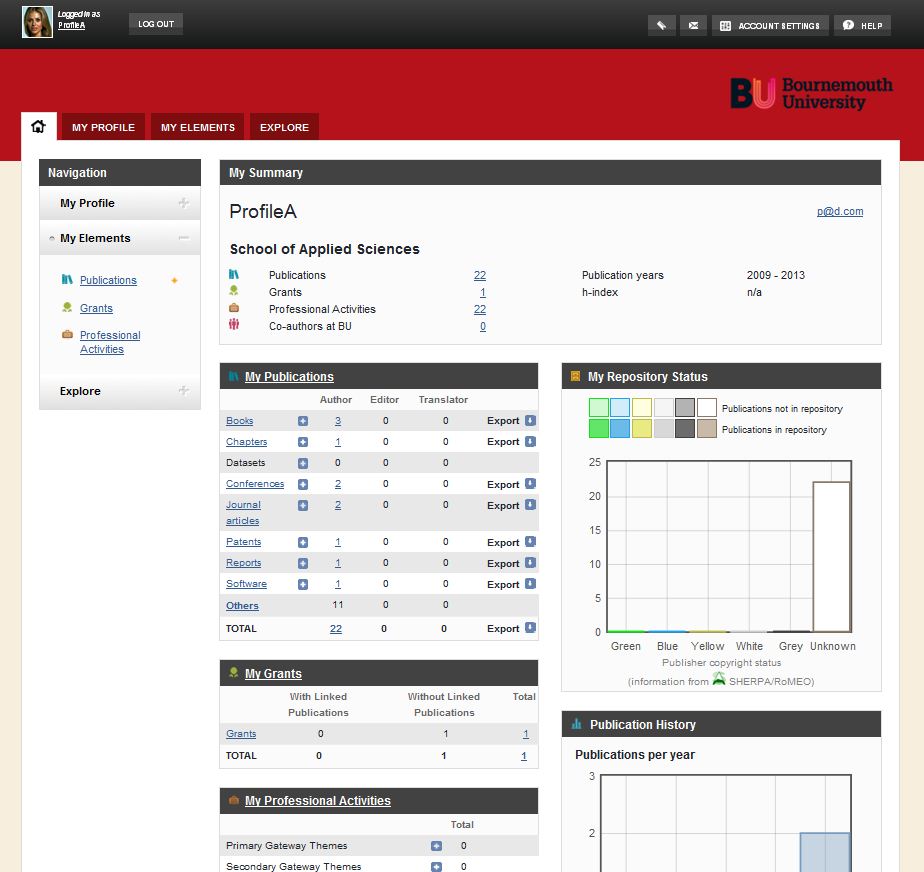 BRIAN continues to provide information on your publications and professional activities,  With the new version, we will also be introducing the ability for you to enter information on significant grants that you have won.  Look out for more information on grants on Wednesday.
The new BRIAN homepage includes a new navigation menu on the left side of the screen.  The My Profile options presents the information in BRIAN in a CV format and importantly includes the ability to upload and maintain your own profile picture.  You will only be able to upload one picture at a time but you can change your profile pictures as often as you wish. Explore allows you to search the information in BRIAN and save searches for re-use.
We will be showcasing some of the new features of BRIAN in a series of posts this week.  We will also be organising some training in BRIAN on both campuses in early October to help any new or existing BRIAN users get to grips with the application and how it can help you.
If you have any comments, feedback or items you would like us to feature on the blog, please contact us at BRIAN@bournemouth.ac.uk
Tomorrow we will explain the changes being made to the recording of your current research activities in BRIAN.