EU funding remains a bit of an enigma for most people. I remember how overwhelming I found it when I first began to unpick the tangle of the different funding strands, rules of participation, deadlines and conditions.Thankfully you don't need to suffer in the same way. Horizon 2020 will be released soon (the replacement for FP7 and worth tens of billions of Euros) and I am here to guide you through it. As well as a Simple Guide to Horizon 2020 funding which I will release in early 2014 to demystify the funding schemes for you, I have arranged for four sessions to be held at BU in October to give you all the resources you need for your EU journey.
1. Health in Horizon 2020 
The European Commission National Contact Point for Health – Dr Octavio Pernas madea special trip to BU on October 7th to inform anyone interested in health research (from nursing care models to medical devices) of what to look out for under Horizon 2020 and expanding on other complementary funding programmes. The session detailed how you can make the most of the National Contact Points to help with your application. Slides from this presentation are available here: I:\R&KEO\Public\RDU\European Related\Horizon 2020\Health in H2020 Presentation.  
2. All things Horizon 2020 and 1-2-1s with UKRO
Bournemouth subscribes to information services from the fabulous UK Research Office (UKRO) and for many years they have been providing us with the latest EU information on funding calls, policy and providing advice on how to make a great application.
They will be visiting on October 9th to tell you in simple terms what Horizon 2020 is, the areas which will be funded within it and how you can make the most of UKRO by help with finding partners and gathering key bits of information. The two hour session will be followed by 1-2-1 appointments where you can get advice on your specific area of expertise and ask anything you want about EU policy making or funding. You can book your place for the information session here  and for the 1-2-1s by emailing Dianne Goodman.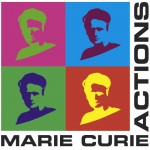 3. All things Marie Curie
You can't fail to have heard me banging on about how wonderful these fellowships are and how pleased I am that they will feature in Horizon 2020. These grants are absolutely the best way to kick start your EU career and you only need one non-UK partner to apply. You can either apply to have an academic come to the university from another country or you can go to another country as part of the fellowship scheme. You can have a fellowship with an academic or with an industrial partner and you can even apply for entire departments to be involved in exchanges. I'm proud of how engaged BU colleagues are with Marie Curie and the grants we already hold from this scheme.
The session is divided into two parts with both being held on October 16th. The first is a brief intro to the schemes and the second is a more detailed session on how to approach and structure your bid. You can book your place for either session here.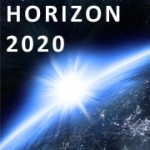 4. The tricks of writing a winning Horizon 2020 proposal
Having already had sessions providing you with an overview of the various funding opportunities within Horizon 2020, you need to know the tricks of writing a winning bid. Writing bids for the European Commission is quite a different skill to writing for UK funders and this session on October 17th will guide you through the journey. We've had some fantastic feedback from this session in the past and attending will help get you on the right path to create your proposal. You can book your place for the information session here.