In October, five members of the BUDI team attended the annual Alzheimer's Europe International Conference 2013, hosted on the very beautiful (and very hot) Island of Malta. This annual conference attracts practitioners, academics, carers, people with dementia, medical professionals and clinicians from all over the world.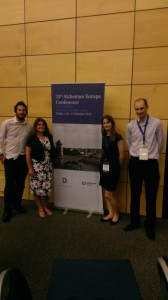 This year Bournemouth University was represented by the BUDI team who were accepted to present four oral presentations (Ben Hicks, Clare Cutler, Anthea Innes and Derek Eland) and one poster presentation (Clare Cutler) showcasing some of BUDI's innovative projects (Technology Club, Tales of the Sea, Malta Hospital Care, (Don't) mention Dementia and War and dementia).
In addition to the presentations, BUDI was also invited to exhibit the (Don't) Mention Dementia project in the main foyer of the conference suite. The exhibition attracted many people who filmed and photographed the exhibition.  Some people were physically touched by the stories and enquired about how this method could be replicated in other countries to give people with dementia a voice.
On the last day of the conference our very own Anthea Innes was invited to provide the closing conference key note speech. Anthea's presentation touched on many of the challenges faced by people living with dementia and stressed that there is still much important work to do to make our societies dementia friendly to enable those living with dementia to live well with dementia. Whilst the presentation focused on the hard times ahead, it was concluded with a wonderful feel good message (provided by the voices of High School musical) that 'we are all in this together'! This got a lot of laughs and was a great way to end the conference.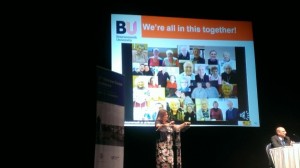 Above and beyond presenting we were given the opportunity to network with world leading dementia specialists at the annual INTERDEM evening meal and the Alzheimer's Gala dinner (which had a very good band although you couldn't really understand what the singer was saying, but never the less, you could hum along to the tune). The Gala dinner was preceded with a special visit to the Maltase Presidents summer palace, where the delegates were taken around sections of the very old and very beautiful house and gardens.  
After much hard work presenting, networking, and profiling BUDI and BU, we ended the conference with an evening relaxing on the beach and a bit of a boogie in a local bar!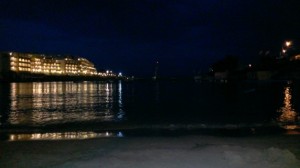 Since being home we have started following up contacts made at the conference and look forward to some potential collaborations.
Clare Cutler, BUDI Project Manager