On Monday many of you will have seen Rebecca Edwards' blog post giving more information about the new research website. It explains why BU is developing it, when the site will be live, how it will work and addresses some frequently asked questions that have cropped up in discussions.
If you missed this post you can view it here.
The new website will have a host of additional features, making it easier for you to update and add your own content. It provides a considerably improved platform for integrating a wider variety of content, such as image galleries and videos.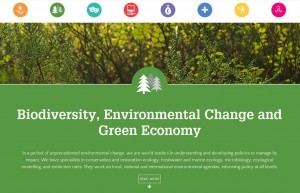 Training sessions are taking place over the next two months. You can book a session online or contact Rebecca Edwards for more information.
Using the website is surprisingly easy and in the sessions you'll learn how to upload, edit and tag content. Rather than carrying out training sessions with 'dummy' test material, we would like to use the time for you to upload relevant content to your research theme.
We'd be grateful if you could please have something available that you can upload during the training session. Examples could include:
–          New or recent images
–          Videos
–          Details of a new research project
–          Details of successful grant applications
–          A profile of a post graduate researcher
–          Information about planned or recent public engagement activity
Rebecca Edwards or I will be happy to answer any questions in the meantime, so do get in touch. We look forward to seeing you at one of the training sessions.