I've just counted up what has been added to the new research website over the last week (Tuesday 27 May – Monday 2 June) and there have been 16 new pieces of content. That's an average of three pieces of exciting BU research news being shared every day.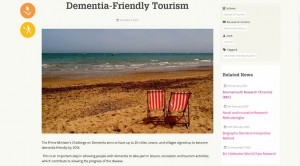 The new site was implemented at the end of 2013. As in any big organisation, changing processes or systems can take time, but I'm so pleased to see that colleagues are engaging with it and sharing their research through it. People are simply logging in and uploading their content themselves quickly and easily, rather than having to log a job and go through various other people.
The content is wide ranging and really interesting. Some colleagues are using the site to promote public engagement activity or give details of new publications. Some highlights from the last week include:
If you're not familiar with the site yet you can log in herewith your usual BU username and password. There's a very handy technical guide you can download from the first page you come to once you're in the system.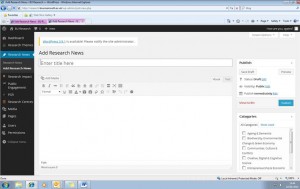 I'm currently arranging some other training dates and we have a specific session with the Psychology department this month. If any other departments or research groups would like a session all to themselves, please let me know and we'll get something booked in. Alternatively, if you think a one-to-one session would help then I'm happy to sit down with you and go through it. Just email me.
And remember, the site is externally facing, aimed at our research users, peers at other institutions, funders and members of the public. It is different from this blog, which is aimed at the internal BU research community. It's worth just keeping this in mind when you're deciding where to post your content.
Thank you again to everyone who has contributed content. It makes me happy!