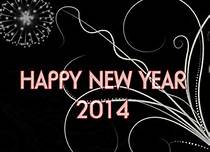 Happy New Year to you all and welcome back to work!
Each day this week we'll be posting a New Year's Research Resolution to help you get back into the swing of things. Today's resolution is to contribute to the new research website.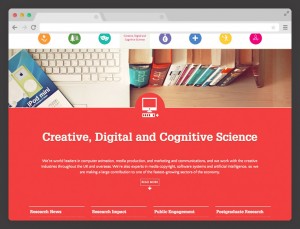 BU's new research website was launched in beta (i.e. test version) in December and has a radically updated design, presenting our research around our eight society-focused Research Themes. In each section content is displayed by research news, research impact, public engagement and postgraduate research. It is also possible to view content by each REF Unit of Assessment and see details of our Research Centres.  You can access the new website here:  http://research.bournemouth.ac.uk.
One of the key reasons for the new research website is to ensure that our researchers are able to easily and frequently share their research online.  Everyone will be able to craft their own content and upload articles themselves.  The Research and Knowledge Exchange Office (R&KEO) will perform a light-touch check to ensure the correct tags are added and new content will go live on the site within 1-2 working days.  The webpages are yours to add content to!
Contributing to the new website is easy!  Content is added via WordPress (the same as adding posts to the BU Research Blog) and can be done by clicking on this link (your logon will be your BU network logon): http://research.bournemouth.ac.uk/login.  We want you to add content about your research projects, the research collaborations you are involved with, the research your PhD students are undertaking, your public engagement and outreach activities, news about you, your research and your research centre, etc.
All BU staff automatically have access to add content using their network logon. Once you have logged in for the first time we can give you additional access to edit and contribute to relevant research centres as well. Email research@bournemouth.ac.uk to request additional admin rights.
If you would like training in how to add content to the new website then sessions are available.  There are some workshops taking place next week (you can book online here). Further sessions are currently being scheduled. Please contact Sally Gates for more information..
Adding content is quick and easy, and shows the external world how vibrant and exciting research is at BU!  And that's why your New Year's Research Resolution #5 is to add content to the new website!