AHRC are visiting BU today (find out how you can join in) and so it is timely to highlight our success with obtaining funding from them.
BU's success rate of applying for funding with the AHRC has improved over the last few years from 33% in 2011/12 (the AHRC's financial year runs from April to March), to 50% in both 2012/13 and 2013/14.
Since 2008, notable successes have occurred in the following Schools/Faculties:
Faculty of Science and Technology have a 45% success rate from 20 projects submitted with 9 funded
Business School have a 60% success rate from 5 projects submitted with 3 funded
Media School have a 44% success rate from 25 projects submitted with 11 funded
So, what is it that we need to know about the AHRC?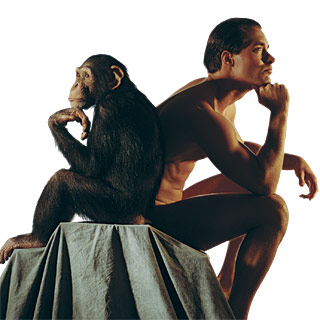 Firstly, they have more than 50 disciplines within its remit. The arts and humanities is a large, dynamic and diverse body of disciplines and activities.  They range from practice-based work through to scholarly enquiry into history and culture. What they have in common, however, is a distinctive approach to ways of thinking about the conceptual, creative and historical basis of the human world.  You can find out more about their strategic priorities here.
Since receiving its Royal Charter in 2005, the AHRC has made a total of more than £700 million of funding available for arts and humanities research.  The AHRC's Delivery Plan 2011-15 commits them to spend 72 percent of research funding in responsive mode schemes and 24 percent on targeted programmes, including International and Knowledge Exchange activities.  Since 2005, more than 16,400 research outputs have been published as a result of AHRC funding.  Of all disciplines in the UK, the humanities produce the largest world share of published articles at nearly 11 percent.
The RAE (Research Assessment Exercise) 2008 revealed the scale of the arts and humanities research base, with 14,000 active researchers, representing 27 percent of researchers in the UK. Across all disciplines, arts and humanities researchers achieved the highest proportion of top-rated 4* work, defined as 'world-leading in terms of originality, significance and rigour.'  The latest available statistics suggest that there are 17,000 academic staff within the arts and humanities who are involved in research either wholly or coupled with teaching duties in UK institutions.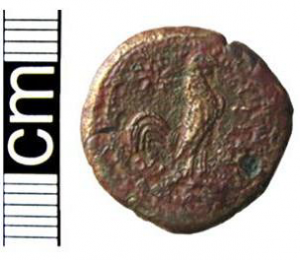 How have BU benefitted from AHRC funding? 
AHRC have funded several types of grants in BU including responsive mode, early career, and large grants.  The biggest impact has been the Block Grant Partnership that has led to several Masters and PhD students being funded in the School of Applied Sciences and the Media School.  These have helped fund students researching areas such as 'Physiochemical past integrating geochemical & geophysical approaches to site location & interpretation', 'Identifying activity areas in Neolithic sites through ethnographic analysis of phytoliths & geochemical elements', and 'Film, digital & media production'.  As mentioned above, several research grants have also been won, the most recent being research into 'Music publishing' in the Business School and a large grant researching 'Cultural and scientific perceptions of human-chicken interactions' in the School of Applied Sciences.
How do I go about applying to the AHRC?
The key message here is to spend time writing and refining applications, making use of the support available (such as the internal peer review and the Grants Academy), and making sure your applications are of as high a quality as possible prior to submission.  BU is especially keen to reduce the number of bids submitted to Research Councils whilst significantly increasing the quality of those which are submitted. BU initiatives, such as the internal peer review scheme – RPRS (please note this is mandatory for research council applications) and the Grants Academy, have been specifically established to support academics to design, write and structure competitive, fundable research proposals and to maximise their chances of being awarded funding. It is excellent to see that these initiatives are so popular amongst academic colleagues and I would encourage you to make use of the support available. 
RKEO recently published a blog article that listed fifteen top tips for getting research funding, as advised by an AHRC panel member.  This should help to increase your chances of being successful when applying for research funding.  Other useful information can be found in the research toolkit on the blog, which provides guidance on applying to research councils.  Advice is giving on how to write a research summary, case for support, impact statement, justification of resources, and a data management plan, as well as advice on ethics.  As all research councils require electronic submission of applications with a two-stage institutional check and approval, you need to have finalised your application five working days before the funder cut off in order for RKEO to check and approve your application to ensure it stands the best possible chance of being successful.  As soon as you think you might apply for funding, do get in touch with your RKE Operations contact and we will help you through the process.
So, if that has whet your appetite and you're keen to find out more, do come along to the AHRC visit today at 12 noon (registration details can be found here).