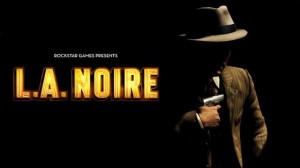 Congratulations to Associate Professors Julian McDougall and Richard Berger in the Media School who have had a paper (Berger, Richard and McDougall, Julian (2013)  Reading videogames as (authorless) literature.  Literacy 47 (3): 142-149) shortlisted for the UKLA/ Wiley-Blackwell Research in Literacy Education Award 2014. 
This is an output from Julian and Richard's AHRC funded project on how the videogame L.A. Noire (which was released for Playstation 3 and XBOX 360 in May 2011) can be used to teach the English Literature curriculum (see our previous blog post: http://blogs.bournemouth.ac.uk/research/2012/02/01/bus-richard-berger-wins-an-ahrc-grant/).  This was an open access publication, funded from BU's Open Access Publication Fund.
The award is given annually for papers published in each of UKLA's journals – Literacy and Journal of Research in Reading (JRR) – judged to be exemplary in terms of the following criteria:
Relevance to readership – taking account of an international readership
Accessibility to a knowledgeable readership
Original content which contributes significantly to existing knowledge or the development of new knowledge, policy or strategy
Clear theoretical position
Methodologically sound research processes /design appropriate to the theoretical standpoint
Sound level of critical analysis
Relevant and appropriate citation base 
The shortlists will be announced online next week.  Good luck Julian and Richard!
You can download a copy of the paper on BURO here: http://eprints.bournemouth.ac.uk/20847/