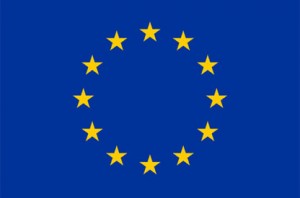 As many readers of this blog will already know, 2014 has seen the start of a new era of EU funding through Horizon 2020, which totals a whopping €70.2 billion. BU has had some great success in receiving EU funding in recent years, so to learn more about how you could access this funding, sign up now for training.
Dr Martin Pickard, the trainer says: "The new Marie Skłodowska Curie schemes within Horizon 2020 have considerably relaxed rules enabling even greater opportunities for participation; from individual research fellowships to medium term collaboration exchange. Presenting Horizon 2020 Marie Skłodowska Curie as a whole, the workshop also focuses on the opportunities for individual fellowships to highlight these opportunities and presents how to approach them to ensure a maximum chance of success (typically better than 1 in 3)".
To learn more about the Marie Skłodowska Curie calls, please book NOW via staff development:
If you are already developing a Marie Skłodowska Curie proposal and would like a one-to-one Dr Martin Pickard after one of the information sessions, please contact Dianne Goodman.
If you want to learn more about Horizon 2020 as a whole, then come along to our our session on Horizon 2020 – The New Opportunities and How to Attack Them. Our trainer says: The new Horizon 2020 programme, which will fund over €10 Billion of research each year, has started.  Although, on the face of it, H2020 is similar to the previous Framework 7 programme there are, in fact, numerous significant and important differences. Understanding these differences will enable many increased opportunities and flexibility of approach to funding your research.  There are thus many opportunities. This preparatory workshop introduces H2020, in the context of its remit structure and highlights these exciting new opportunities to discuss the differences in approach and strategy required to present a competitive bid and ensure success.
To learn more, please book NOW via staff development:
And don't forget that BRAD offers a range of additional training opportunities which are very helpful to developing proposals for EU funding. These include:
Why not come along to all the available training sessions and boost your chances of being successfully funded by the European Union?