The following opportunities have been announced. Please follow the links for more information:
Proposals are invited by EPSRC for collaborative research projects to undertake fundamental research that will advance the case for Bioenergy. The successful projects will be expected to become members of the SUPERGEN Bioenergy Hub. Funding up to £1m for one of three projects is available,. Closing date 16:00 on 24/06/14.
ESRC and the Early Intervention Foundation (EIF) jointly invite proposals for Early Intervention Evaluation Partnerships between eligible UK research organisations and the EIF's Pioneering Early Intervention Places. These Places are a number of local areas across the country, committed to sharing information on best practise in early intervention. Closing date 15/04/14.
MRC  has issued a highlight notice regarding Environmental Exposer and Chronic Disease. The MRC states that a better understanding of the associations between environmental exposures and health effects will inform risk assessment by policy makers and individuals and facilitate the development of strategies for the prevention of diseases. Exploring the impact of environmental exposure on health is an objective in the MRC Strategic Plan Research Changes Lives, which MRC addresses jointly with partners under the auspices of the Living with Environmental Change (LWEC) partnership. Please see the website for details of action areas and closing dates.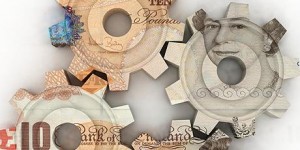 NERC invites proposals for the pilot phase of the Strategic Research Impact Scheme(SR-IS), a scheme aimed at research translation, utilisation and informing future strategic research directions to deliver defined and tangible impacts. This pilot call focuses on previously funded active or completed NERC research relevant to the remit of the proposed programme area. Applications should focus on one (or more if appropriate) programme areas and justify why this has been chosen. A full list of past and current NERC programmes is available. Closing date: 15/05/14
The Technology Strategy Board is to invest up to £6m in collaborative R&D that supports the digitisation of the construction sector supply chain. This will bring together the construction, digital and ICT communities to develop innovative new products, processes or services that could revolutionise collaborations between supply chain partners and unlock new business models. This will help the sector to reduce costs, speed up delivery times, increase efficiency, cut waste, and deliver solutions that are 'right first time'. The deadline for expressions of interest is at noon on 30/04/14. The second stage deadline for invited applications is at noon on 03/07/14.         
Please note that some funders specify a time for submission as well as a date. Please confirm this with your RKE Support Officer.
You can set up your own personalised alerts on ResearchProfessional. If you need help setting these up, just ask your School's RKE Officer in RKE Operations or see the recent post on this topic, which includes forthcoming training dates up to November 2014. If thinking of applying, why not add notification of your interest on ResearchProfessional's record of the bid so that BU colleagues can see your intention to bid and contact you to collaborate.