The following opportunities have been announced. Please follow the links for more information:
The BBSRC is inviting applications for research grants from eligible researchers with a strong track record of research in their remit to purchase items of advanced research equipment via this Advanced Life Sciences Research Technology Initiative (ALERT14) call. The capital equipment budget for this call is approximately £8M. In addition, up to £2M in additional funding may be available to purchase computing equipment (hardware and software) that provides new capability or enhances capacity for the management and analysis of 'big data'. Applications should be in the range of £250k-£750k excl. VAT. Closing date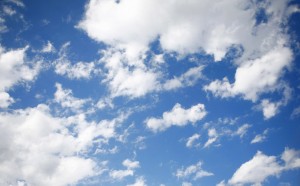 16:00 on 13/05/14.
ERASynBio have announced the 2nd joint call for transnational research projects – Building Synthetic Biology Capacity through innovative transnational projects. Closing date 03/07/14.
The ESRC, in partnership with the Public Policy Institute for Wales, invites proposals for research on what works in tackling poverty from eligible research organisations across the UK. A briefing event will take place in Cardiff on 08/04/14. Five projects with costs up to £250,000 will be funded with 80% of costs covered by the funder. Closing date 16:00, 24/04/14.
Are you working with a company (SME) developing innovative products and is driven by research? Then EUREKA's Eurostars might provide the funding which they require to gain competititve advantage. Closing date 11/09/14.
The Royal Society's India-UK Scientific Seminars scheme is for mid-career scientists who want to organise a small three-day scientific seminar between groups of scientists from India and the UK. The meeting may take place in either the UK or India and may have up to 20 attendees (5 from the visiting country and up to 15 from the host country). The scheme is intended to encourage scientific discussion and to promote collaboration and knowledge transfer by encouraging interaction within the wide research community. Up to £12,000 is available. Closing date 10/06/14
IC tomorrow, via the Technology Strategy Board, is offering five businesses up to £25k each to encourage digital innovation in data. They are looking for innovative commercial solutions that meet broad objectives set in conjunction with industry partners – Ingram Content Group, EE Limited, Ordnance Survey, Birmingham Community Healthcare Trust and British Library. There will be a briefing event for the contest at BL-NK, London on 09/04/14. Up to £25,000 (excl. VAT) is available. Closing date 07/05/14.
The Technology Strategy Board is investing up to £3.5m in collaborative R&D that can help businesses establish secure, resilient and reliable connections with staff who need to work remotely. They are looking for novel proposals that address the challenge of integrating different technologies to make remote working easier and more cost-effective while sharing data securely with employees operating in the field.  There is a briefing event on 08/04/14. Applicants must register by 30/04/14. Expressions of Interest must be submitted by noon 07/05/14, with successful applicants invited to submit a full proposal by noon on 10/07/14.
SMART 2014-15 Round 1 from the Technology Strategy Board is now open. Smart is a grant scheme which offers funding to small and medium-sized enterprises (SMEs) to engage in R&D projects in the strategically important areas of science, engineering and technology, from which successful new products, processes and services could emerge. The scheme supports SMEs carrying out R&D which offers potentially significant rewards and that could stimulate UK economic growth. Three types of grant are available: Proof of Market, Proof of Concept and Development of Prototype. A brouchure for businesses is available on the webiste or hard copies can be requested from Emily Cieciura (ecieciura@bournemouth.ac.uk) The batch assessment date for Round 1 of the current financial year 2014/15 is noon on 22/05/14.
Please note that some funders specify a time for submission as well as a date. Please confirm this with your RKE Support Officer.
You can set up your own personalised alerts on ResearchProfessional. If you need help setting these up, just ask your School's RKE Officer in RKE Operations or see the recent post on this topic, which includes forthcoming training dates up to November 2014.
If thinking of applying, why not add notification of your interest on ResearchProfessional's record of the bid so that BU colleagues can see your intention to bid and contact you to collaborate.