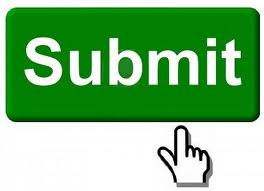 The following opportunities have been announced. Please follow the links for more information:
BBSRC are supporting the delivery of events to facilitate discussion and improve awareness of knowledge exchange and commercialisation (KEC) of BBSRC-funded research. BBSRC will contribute up to £2,000 in grants towards costs of external speakers, room booking, time spent in organising the event and other reasonable costs. The cost of lunch and refreshments will not be covered. No deadline given.
The RCUK Energy Programme, via EPSRC, invites expressions of interest from those willing to attend a workshop in London to scope a joint call between UK and the Republic of South Korea in civil nuclear research. The workshop will consider issues around decommissioning and radioactive waste treatment and disposal. The workshop will begin at 10:00 on the 7th July and will finish at 16:00pm on the 8th July. There will be a dinner on the night of the 7th July. To attend this workshop, the EoI should be submitted by 16/05/14. Successful applicants will be invited by 06/06/14.
EUREKA  has launched a new call for technological innovation projects. Each project must meet two main elements. First, a project needs to be transnational and involve at least two companies from two different EUREKA member countries. Secondly, the project has to develop high-tech marketable products, technology-based services or methods: any technologies and applications are welcome as long as they have a strong market potential. Applications must be submitted by 01/08/14.
It is vital that the knowledge and expertise arising from science funded by the Natural Environment Research Council (NERC) is harnessed for the benefit of a wide range of stakeholders. To facilitate this, NERC wishes to fund scientists to apply their knowledge and skills to support decision-makers dealing with the challenge of managing environmental risks to infrastructure. NERC has up to £600k available for this call. NERC would like to fund a range of projects from short term (3-6 month) projects, which explore the value of environmental science to a stakeholder organisation, to longer-term (up to 18 months) projects which develop environmental science into solutions to address the challenge of managing environmental risks to infrastructure. There will be a Brokerage workshop on 20/05/14. Closing date for proposals: 16:00 on 19/06/14.
The
Technology Strategy Board
is to invest up to £5m in projects that stimulate innovation in the UK
location-based services
sector. The aim of the competition is to support projects that capitalise on the increasing accuracy, coverage and speed of global navigation satellite systems (GNSS) such as GPS and other non-satellite technologies such as iBeacon, Wi-Fi and radio frequency identification (RFID) to build innovative location-based services or improve the user experience of existing services. Proposals must be collaborative and business-led although project partners can include research and non-profit organisations as well as other businesses. They expect to fund mainly industrial research projects in which two or more partners will attract up to 50% public funding for their eligible project costs (60% for SMEs). A briefing event for potential applicants will be held in London on 06/05/14. Register by noon on 11/06/14 with full submission by noon on 18/06/14.
The Technology Strategy Board and the Department of Energy and Climate Change (DECC) are to invest up to £2m in feasibility studies to encourage the development of innovative technologies for the safe and responsible exploitation of the UK's shale gas resources. Projects can be collaborative or developed by a single business. The funders  are encouraging projects that involve technology transfer from other sectors, for example from the ICT, digital, space and high value manufacturing sectors. A briefing day and consortium-building event for potential applicants will be held on 09/07/14. Register by noon on 17/09/14 with full applications submitted by noon on 24/09/14.
The Wellcome Trust Translation Award develops innovative and ground breaking new technologies in the biomedical area. The current highlight concerns 'Restoring the Body' but projects covering any aspect of technology development from a range of disciplines – including physical, computational and life sciences – will be considered at any time. The deadlines in 2014 are: Concept note: 25/04/14, Preliminary deadline 13/06/14 and invitation to attend an interview for shortlisted candidates in January 2015. There are later dates in 2014 – 24/10/14 and 08/12/14, resepectively, with interviews in July 2015.
Please note that some funders specify a time for submission as well as a date. Please confirm this with your RKE Support Officer.
You can set up your own personalised alerts on ResearchProfessional. If you need help setting these up, just ask your School's RKE Officer in RKE Operations or see the recent post on this topic, which includes forthcoming training dates up to November 2014.
If thinking of applying, why not add notification of your interest on ResearchProfessional's record of the bid so that BU colleagues can see your intention to bid and contact you to collaborate.