The following opportunities have been announced. Please follow the links for more information:
The AHRC and ESRC have developed a partnership with three organisations that are interested in hosting a funded Design Fellow within their organisation: The Design Council, Skills Development Scotland and The Cabinet Office Policy Lab. The Fellowship will fund design researchers to spend up to 12 months embedded in such organisations, working on a collaborative project that will be of interest and benefit to both the researcher and the host organisation. Awards must start between 1st August 2014 and 31st December 2014 inclusive. Closing date 24/04/14.
EPSRC are inviting research proposals from consortia across the Engineering and Physical Sciences communities to address the manufacturing research challenges in developing applications, production technologies and future processes that incorporate advanced functional materials. Up to £2.5m per proejct is available. EOIs are to be submitted by 15/04/14 with invited full proposals to be submitted by end July 2014
 As part of their community building exercise, EPSRC Centre – LiME (national centre in liquid metal engineering) have set up a special fund to support small-scale feasibility studies in the UK solidification community (excluding the original LiME investigators). A total of £144,000 has been ring-fenced to support a total of 6 studies, each at a cost of up to £24k (80% FEC). The duration of each feasibility study should not exceed 6 months. This support will provide proof-of-concept results for preparation of grant proposals to the relevant funding bodies. Closing date 14/03/14
The ERA-NET Bioenergy wishes to fund collaborative projects on integrated biorefineries. Projects must aim to provide optimal value by a complete, integrated utilisation of raw material from sustainable. Pre-proposals closing date 28/04/14.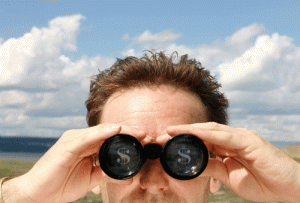 NERC are offering funding for the Oil and Gas sector. They have a call for innovation funding to facilitate the take up of NERC science and expertise by the oil and gas industry. The closing date for this call is 16:00 on 08/05/14.
NERC also have a number of Knowledge Exchange opportunties. All close on 06/05/14 with interview dates in June aNand July. These include:
Oil and Gas – developing a broader, strategic approach to mapping and engaging the sector, including identifying future opportunities and approaches to engagement
FASTNEt – understanding UK shelf water quality and productivity
Horticulture – to bring tangible benefits to business performance through sustained knowledge exchange and effective research translation
Environmental Nanoscience – for the Environmental Nanoscience Initiative (ENI) research programme in 2014 for a period of one year with the possibility of further extension
Future Cities – meeting the need of the Cities-Lab to access the UK environmental science base
International Ocean Discovery Programme – developing knowledge exchange activities and improve engagement with industry
The
Technology Strategy Board
, the Nuclear Decommissioning Authority (NDA) and the Department of Energy and Climate Change (DECC) are to invest up to £13m in 
collaborative R&D
and
feasibility studies
projects, to stimulate innovation in the UK's  
civil nuclear power sector.
  Academic and research oganisations can apply but cannot lead a project. The total non-business involvement in a project cannot exceed 50% of the total project costs for collaborative R&D, or 30% of the total project costs for feasibility studies.   R&D projects to range in size between £500k and £3m and particularly encourage larger companies to work with SMEs.  A briefing event for applicants will be held in London on 19/03/14.  Applicants must register by 23/04/14. The deadline for feasibility studies applications is noon on 30/04/14.  The application process for CR&D projects is in two stages, with the deadline for  stage 1 (expressions of interest) also noon  on 30/04/14.
The Northern Ireland Department of Health, Social Services and Public Safety (DHSSPSNI) in partnership with
Technology Strategy Board
, working with the Northern Ireland Department of Enterprise, Trade and Investment (DETI) and Invest Northern Ireland (InvestNI), is launching a Small Business Research Initiative (SBRI) competition to stimulate the development of innovative technology solutions to optimise patient health and social care outcomes through improved medicines adherence, through the
Medicines Optimisation
call. Technology has a role to play to help improve medicines adherence. This competition is seeking to develop innovative solutions to improve medicines adherence in response to assessed needs. Taking the right medicines at the right time is a key step in the medicines management process and perhaps the most important in terms of health outcomes, assuming the appropriateness of the prescribed treatment.Register by 07/05/14 with deadline for submissions 14/05/14.
The
Technology Strategy Board
is to invest up to £4.75m in
collaborative R&D
and
feasibility studies
to stimulate innovation and growth in the
manufacture of electronic systems
. A briefing event and webinar for potential applicants will be held in London on 26/02/14. The deadline for registration is noon on 26/03/14. The deadline for expressions of interest for collaborative R&D projects, and for applications for feasibility projects, is noon on 02/04/14. 
The Wellcome Trust's Research Resources grant scheme aids research by supporting projects to catalogue and preserve significant primary source collections in libraries and archives across the UK and Ireland. Between  £10,000 and £100,000 is available. The current theme is 'Investigating development, ageing and chronic disease' and the closing date for preliminary applications is 15/04/14. Other collections may also be considered.
Please note that some funders specify a time for submission as well as a date. Please confirm this with your RKE Support Officer.
You can set up your own personalised alerts on ResearchProfessional. If you need help setting these up, just ask your School's RKE Officer in RKE Operations or see the recent post on this topic, which includes forthcoming training dates.