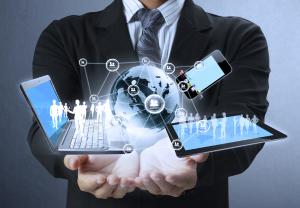 The following funding opportunities have been announced. Please follow the links for more information:
BBSRC seeks early career researchers from academia or industry who have demonstrated high potential, and who wish to establish an independent academic career focused on the translation of fundamental bioscience research. The Translational Fellowships  call will support the translation of basic plant science into crop science research. The application deadline is 05/11/14 at 4pm, with interviews in April-May 2015.
BBSRC, in collaboration with Defra, will be announcing a call to support fundamental bioscience that will address key gaps in the knowledge of bovine tuberculosis (bTB) biology. BBSRC envisage that this programme will facilitate the growth of the bTB basic bioscience research community and promote cross-disciplinary working. If your research, involves this topic, please watch out for further news on this topic.
ESRC and Technology Strategy Board have announced a call for applications for members of a new initiative to deepen and expand their portfolio of partnership activities. The Innovation Caucus will trial a new approach to liaison and knowledge exchange between these two communities, by supporting social science based thought leaders to engage with TSB technologists and strategic planning. The Innovation Caucus will promote engagement between TSB and social science communities, demonstrating the value of social science knowledge for innovation and establishing a substantive pathway of knowledge exchange and opportunity for impact within and through the TSB. Importantly, these will be senior appointments and the opportunity is open to both academics and non-academics; a social science background and strong record of delivering successful knowledge exchange and impact is essential. Closing date for Knowledge Broker applications is by 4pm on 25/08/14. For the Thought Leader call, the closing date is 4pm on 23/10/14
Announced by the EPSRC and working in close partnership with the Technology Strategy Board, the Connected Digital Economy Catapult and with support from Microsoft Research, the Research Councils UK Digital Economy (DE) Theme is seeking to promote the realisation of impact and enhanced exploitation of the outcomes arising from its investments in the research base. This Next Stage Digital Economy call is designed to consolidate, harness and build upon existing DE knowledge and skills arising from DE Theme-funded and related funded awards to help accelerate the research outcomes and outputs to the next stage and create more real impact (be it economic, societal or cultural). If you are interested in applying,  join a Twitter chat on Thursday 17 July from 15:00 to 16:00 (BST). Portfolio Managers from the AHRC, ESRC and EPSRC will be present to answer your questions about the Next Stage call. Applicants must submit an 'entry ticket', with invited applications to be submitted by 16:00 on 09/10/14.
 As part of the cross-council initiative in Antimicrobial Resistance (AMR), the EPSRC is highlighting this future call, Bridging the Gaps between the Engineering and Physical Sciences and Antimicrobial Resistance, which will aim to engage engineering and physical sciences (EPS) researchers with the AMR challenge and to develop networks within their institutions focussed on the four multidisciplinary themes in the cross-council AMR initiative. These networks will support people to build capacity and understanding which could lead to future research proposals. It is likely to have a closing date in November 2014.
The Technology Strategy Board, the Engineering and Physical Sciences Research Council (EPSRC), and the Defence, Science  and Technology Laboratory (DSTL), are investing up to £5m in the exploration and acceleration of commercial opportunities in quantum technologies. They are primarily seeking to fund feasibility studies into early-stage evaluation of quantum technologies and components, but also collaborative R&D projects to accelerate the commercialisation of those quantum technologies and components that are nearer to market. The competition opens for both types of project application on 08/09/14.  The deadline for applications is noon on 22/10/14. A briefing event for potential applicants will be held in London on 11/09/14; applicants should look on _connect for more details.   
The Technology Strategy Board is to invest up to £1m in innovative research and development projects, with a focus on the cluster of manufacturing process businesses via the North East Launch Pad scheme, grouped around the Wilton Centre, Seal Sands and Billingham. A briefing event will be held in The Wynyard Rooms, Billingham on 09/09/14. This call closes on 15/10/14.
The Wellcome Trust Biomedical Research Fellowship Programme for India – Intermediate Fellowships for Researchers in India supports excellent scientists who wish to undertake high-quality research and to establish themselves as independent researchers in an academic institution in India. A preliminary application is to be submitted by 14/08/14 and the invited full application in December 2014.
Please note that some funders specify a time for submission as well as a date. Please confirm this with your RKE Support Officer.
You can set up your own personalised alerts on ResearchProfessional. If you need help setting these up, just ask your School's RKE Officer in RKE Operations or see the recent post on this topic, which includes forthcoming training dates up to November 2014.
If thinking of applying, why not add notification of your interest on ResearchProfessional's record of the bid so that BU colleagues can see your intention to bid and contact you to collaborate.