The following funding opportunities have been announced. Please follow the links for more information:
The British Academy is inviting applications to their Mid-Career Fellowships. The Academy intends, through this scheme, both to support outstanding individual researchers with excellent research proposals, and to promote public understanding and engagement with humanities and social sciences. The aim of the scheme is to allow successful applicants to obtain time freed from normal teaching and administrative commitments. These Fellowships are covered under the Full Economic Costing (FEC) regime, but the Academy's contribution to the salary of the Mid-Career Fellow will be capped at an upper limit of £80,000, awards can be held over a minimum of 6 months and a maximum of 12 months, beginning in the autumn of 2015. The deadline will be in 09/2014 for awards to be taken up from 01/09/2015.
The Engineering and Physical Sciences Research Council (EPSRC) and the Korea Institute of Energy Technology Evaluation and Planning (KETEP) invite proposals for collaborative projects between the UK and the Republic of Korea in the field of Fuel Cell Technologies. EPSRC and KETEP each have up to £2.5 million available to support projects under this call. Proposals are invited from leading UK researchers wishing to either develop relationships with leading researchers from eligible institutions in Korea or to deepen existing collaborations. If you intend to submit a proposal to this call, you must register your intent by email to energyteam@epsrc.ac.uk by 4pm, 17/09/2014.
The Engineering and Physical Sciences Research Council (EPSRC) Centre for Innovative Manufacturing in Advanced Metrology is offering funding for Feasibility Studies in the field of mathematics for metrology. This Centre has been created to develop the next generation of manufacturing metrology technologies for total machining and advanced surfaces.  Its main aim is to deliver a step-change in the link between measurement (through the science of metrology) and production, primarily for the benefit of advanced manufacturing industries. The feasibility studies should examine a subject area in the scope, review activity in it, identify key challenges and research questions not currently being addressed and develop full proposals for funding by established routes. Awards are limited to £50,000 at 80% FEC and to a maximum duration of six months. The closing date for applications is 12:00, 22/09/2014.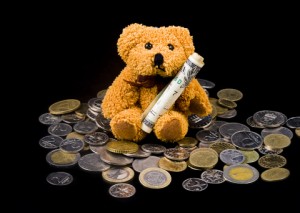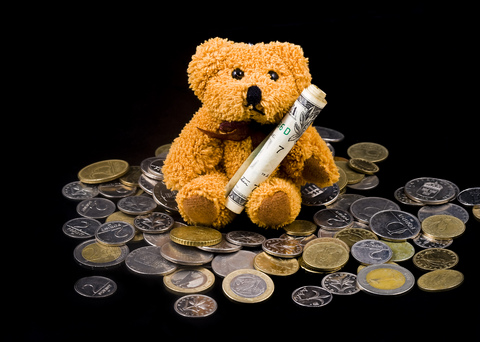 The Engineering and Physical Sciences Research Council (EPSRC) invites applications for its Supergen Solar Challenge.  The Research Councils UK Energy Programme is looking to support projects that help address key challenges in Solar Technology. The areas to be supported are in: Materials and Process Development; Building Integrated Photovoltaics; Efficiency of PV technology; and Characterisation and Stability. There is up to £5 million available to support projects submitted in response to this call. It is intended that three to five projects will be supported through this call. The deadline for proposals will be 4pm, 04/11/2014.
The Economic and Social Research Council (ESRC) are pleased to invite proposals for their Civil Society Data Partnership projects under Phase 3 of the Big Data Network. The Civil Society Data Partnership projects will establish or build on relationships between academic researchers and civil society organisations to demonstrate the value of improved data infrastructure, enabling collection and analysis of data which is of interest to civil society organisations and through enabling the sector to better utilise its own data. Proposals are invited for a duration of up to 18 months, with the latest start date of 14 February 2015. The budget of each Civil Society Data Partnership project will be a maximum of £250,000 (100 per cent fEC). Theminimum funding level is £50,000 (100 per cent fEC) and it is expected that proposals for both small and large projects will be received. The call will open on 22/08/2014 and the deadline for applications is 4pm, 02/10/2014.
The Medical Research Council's (MRC) Confidence in Concept scheme provides annual awards of £250k-£1.2m to institutions, to be used flexibly to support the earliest stages of multiple translational research projects. It is intended to accelerate the transition /from /discovery research to translational development projects by supporting preliminary work or feasibility studies to establish the viability of an approach. The closing date for applications is 4pm, 17/10/2014.
The Medical Research Council (MRC) invites applications to its Proximity to Discovery: Industry Engagement Fund.  The fund will support a small number of research organisations to use creative approaches to building relationships with industry partners and can be used for people and knowledge exchange at the very earliest stage of a collaboration and may not necessarily be aligned to a specific project objective. A total budget of £15 m is available to support CinC and Proximity to Discovery: Industry Engagement Fund. The closing date for applications is 4pm, 17/10/2014.
The National Centre for the Replacement, Refinement and Reduction of Animals in Research in collaboration with the Technology Strategy Board are inviting applications for its CRACK IT challenges.  CRACK IT Challenges is a challenge-led funding competition from the NC3Rs which is designed to: fund collaborations between industry, academics and SMEs; minimise the use of animals in research; and support the development of marketable products and/or improved business processes. There are up to three Challenges this year with a total of seven Sponsors, with funding ranging from £100k to £1m and contracts from 1-3 years.  The competition is open from 15/09/2014 and the deadline for applications is 12 noon, 19/11/2014. Please note that in order to apply you must register with the SBRI for the competition by 12 noon, 12/11/2014.  
The Natural Environment Research Council (NERC) invites applications to its International Opportunities Fund. The scheme provides resources to NERC-supported researchers to allow them to forge long-term partnerships with overseas scientists that add value to current NERC-funded science. There are two grants available: 1) IOF Pump-Priming Grants – These aim to help researchers establish and develop new collaborative links with international partners. Proposals for IOF Pump Priming Grants may request funding of a maximum of £40k (at 80% FEC) for up to two years duration. 2) IOF Pump-Priming Plus Grants – These aim to support establishment of novel international collaborative links, as for the IOF Pump Priming grants, but allow for development of partnerships that require more resource. Proposals for IOF Pump Priming grants may request funding of a maximum of £320K (at 80% FEC) for up to three years duration. The closing date for proposals is 25/09/2014.
The Royal Academy of Engineering is now inviting applications for The Leverhulme Trust Senior Research Fellowship. The fellowship allows the academic to concentrate on full-time research and be relieved of teaching and administrative responsibilities. The purpose of the Fellowships is to cover the salary costs of a replacement academic who will take over the awardee's teaching and administration duties for up to one year. The deadline for applications is 4pm, 27/10/2014.
The Technology Strategy Board and Offshore Energy Research Association of Nova Scotia (OERA) are jointly investing approximately $1.4m CAD (£755k) in collaborative R&D projects to develop enhanced sensing technologies for tidal stream energy applications.  The aim of this competition is to develop technologies that lead to the acquisition of better data, improved data analysis and collection methods, helping to reduce risk, uncertainty and cost to the tidal stream energy industry. Proposals must be collaborative and business-led, including at least one business from Canada and one from the UK.  This is a two-stage competition that opens for applicants on 06/10/2014.  The deadline for expressions of interest is at 4pm Greenwich Mean Time on 28/11/2014.  
The Technology Strategy Board will shortly be inviting registrations and applications for its call on Forensics. The call for proposals is seeking to achieve a step-change in crime investigation in the UK, through the application of novel techniques for gathering forensic evidence. The call will open on 01/09/2014. Registration closes on 22/10/2014 and the deadline for applications is 29/10/2014.
The Technology Strategy Board and the Environment Agency will shortly be inviting registrations and applications for their call on Non-intrusive river flow measurement. This competition is focused on the Environment Agency's need to measure river flows in challenging locations where existing standard instrumentation cannot be used. However, a solution that could also be deployed in less demanding/normal river conditions would be ideal. In order to enter this competition, registration is required. Registration closes on 15/10/2014 and applications are due in by 22/10/2014. The award is to be confirmed.
The Welcome Trust invites applications to its Arts Awards that support scientific engagement through the arts. The scheme aims to support imaginative and experimental arts projects that investigate biomedical science and all art forms are covered by the programme: dance, drama, performance arts, visual arts, music, film, craft, photography, creative writing or digital media. The Trust invites applications for projects which engage adult audiences and/or young people. Funding can be applied for at two levels: 1) Small to medium-sized projects (up to and including £30 000) – Funding can either be used to support the development of new project ideas, deliver small-scale productions or workshops, investigate and experiment with new methods of engagement through the arts, or develop new collaborative relationships between artists and scientists. 2) Large projects (above £30 000) – This funding can be used to fund full or part production costs for large-scale arts projects that aim to have significant impact on the public's engagement with biomedical science. The closing date is 08/11/2014.
Please note that some funders specify a time for submission as well as a date. Please confirm this with your RKE Support Officer.
You can set up your own personalised alerts on ResearchProfessional. If you need help setting these up, just ask your School's RKE Officer in RKE Operations or see the recent post on this topic, which includes forthcoming training dates up to November 2014.
If thinking of applying, why not add notification of your interest on ResearchProfessional's record of the bid so that BU colleagues can see your intention to bid and contact you to collaborate.