Hello, my name is Sam Squelch and I am on my work placement working as the Student Engagement Coordinator. My responsibility is to engage the students with the research of the university in a fun and interesting manner. I have found some events and ideas that relate to students that I found of interest, so why not have a read and see if such activities could interest you.
 Creative Technology Day
Creative Technology Day is open to primary schools, secondary schools, higher education, the cultural sector and technology sectors. Why not expand your knowledge and understanding and come down to this event hosted in London on Thursday, October 2nd 2014 from 10:00am to 4:30pm.
Creative Technology Day supports the collective understanding of 'learning through making' with creative technologies through both formal and informal settings. This event is key for engagement as it brings together the primary, secondary and Higher Education communities, along with the cultural sector and technological companies. Those who possess an interest in this can only gain a benefit through participation.
If this event may be of interest to you, then why not become a participant? Those who attend this event are asked to bring along materials where they can discuss some projects that they have undertaken whilst being at school, as part of research they have undertaken, public engagement activities, arts interventions and so on. Participants will then be able to present their work with a group in a discussion, quick fire presentations, demos and so on. This is a day where you can get involved and learn something new from others around you, so be prepared to learn of others past experiences.
This event will attract a curious and interesting group of active makers where the integration and use of creative technologies are ever present in their work, it will provide a warm and informal occasion for people to learn from one another, make connections, develop new knowledge and advance collective understanding.
If this sounds like something of interest to you, there are details of how to book on the Creative technology Day website.
The event is held at Central Saint Martins, 1 German Square, London, N1C 4AA.
The British Science Festival
Why not come down to The British Science Festival, which is being held in Birmingham on the 6th-11th September 2014.
This September will see the British Science Association bring the British science festival to Birmingham, a city widely recognised as being at the forefront of scientific and technological advancement.
'Seeing is believing' is an event taking place on Monday 8th September 2014 from 15:30-17:30 at the Vision Sciences Building: Aston University and gives its new research and technology to participants to have the exciting opportunity to have their retina scanned, retinal pigment measured and photographs taken using the latest retinal imaging technology. Imaging technology allows the detection of eye diseases well before they can be spotted using conventional examination techniques. You can also find out how healthy your diet is and the effect it has against your eyes and disease your eyes can get from having a bad diet. Sound interesting to you? You can find out more and book here.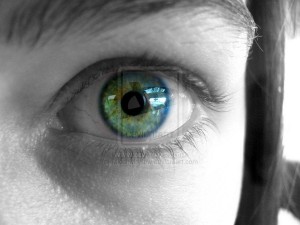 Another exciting event taking place at the British science festival is 'Being a language Detective' which gives participants the information on what there text messages say about them. Why not get down to the event and learn about the forensic linguistics through the practical workshop and also take part in in activities to see whether you can solve previous cases for forensic linguistics.
This event can show you how your text can be as incriminating as a fingerprint. Join this event and find out how they have helped solve criminal cases, based on language evidence at the scene.
An event to catch the eye could be 'What would you do in a zombie epidemic'
This event looks at ways in which governments can use models to make policy and looks at several ways of 'what we should do if zombies attack?' The event then goes into a more detailed approach about health promotion during a zombie attack using ideas from the zombie models.
The being human festival will celebrate the breadth and diversity of the humanities at events across the UK. The activities will be held in museums, galleries, and cultural and community centres and even takes place in a cave.
An event in the Being Human Festival that take place in Belfast, led by the Queens University Belfast is the 'Becoming Human, a tale of two caves'. This event is an exhibition of posters, small objects and video display with materials from the AHRC which sponsored 'Niah Cave Project' and the ERC which sponsored 'Haua Fteah Project'. This event will help communicate important advances in our understanding of the nature of early modern human's use of landscapes, resources and ritual to flourish in extreme environments like the Southeast Asia rainforests and the North African deserts. Whilst giving a good understanding of certain human attributes, it will also be a fun event full of interesting facts and knowledge.
These events give students an in-depth knowledge into research and enable them to engage with their audience in many scenarios.