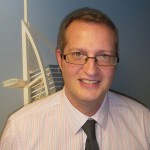 I am the RKEO Funding Development Officer for the School of Tourism and the Business School. My role involves supporting colleagues with sourcing and applying for research funding. I aim to help provide guidance on funding terms and conditions and guide colleagues throughout the funding application processes here at BU.
I have spent much of the past fourteen years working as a heritage consultant in the academic sector on behalf of QUANGOs. Much of this work has focused on the analysis of local authority policies and EU legislation and the use of Geographical Information Systems (GIS) to analyse spatial data and provide socio-demographic segmentation. I've also given the odd lecture on IT, geochemistry and planning law.
Outside of work my interests are running, home brewing and BBQing.