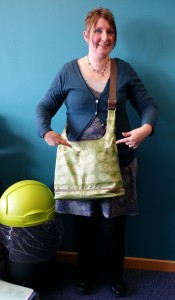 Hi, my name is Dianne Goodman, I am the new Funding Development Officer within the Research and Knowledge Exchange Office where I look after the Media School – which means that I support Media School academics with their Research applications/bids through the processes to submission (otherwise known as pre-award). This can include checking applications meet the guidelines of the Research Councils and other funding organisations, providing costings, sense checking proposals, obtaining institutional approvals. Previously people will know me as the Support Administrator for the Grants Academy. You will find me in Weymouth House in room W116 on Thursdays and Fridays (meetings and deadlines permitting!).
I have over 20 years of work experience in the Interior Design Business and the Banking Industry in both the UK and Canada. During this time I set up my own Interior Design Business. I have a BA First Class (Hons) in Interior Design and Furniture which is how I first came to work at Bournemouth University where I taught the 4th Year students within the Interior Design Unit framework.
 I enjoy hiking, biking and snowboarding and I relax with yoga classes, walking on the beach near where I live and making my own craft items and soft furnishings. I am very interested in recycling and I often 'freecycle' unwanted items. I also enjoy having a good rummage in charity shops and am a bit of a 'magpie'. I am a big fan of Orla Kiely products and there are few moments in my life when her scribble stem leaf design is not far away from me in some form or other.
Dianne Goodman
Funding Development Officer (MS)
dgoodman@bournemouth.ac.uk
(01202) 961300