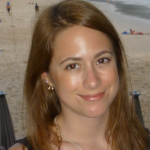 I am a Funding Development Officer within RKEO, supporting the Faculty of Science and Technology. I am here to support academic colleagues in identifying suitable funding opportunities and applying for research funding. I can guide you through the proposal process  and provide advice on funder guidelines, terms and conditions and the costing process.
So, if you are thinking about applying for funding or have an idea that you would like to develop, please get in touch.
Previously I was part of the administration team in the school of Applied Sciences and the Faculty of Science Technology, as an Academic Quality Administrator. I was responsible for supporting colleagues with quality and regulatory matters.
Outside of work I enjoy spending time with my family and friends and traveling. I am also a big Formula 1 fan.