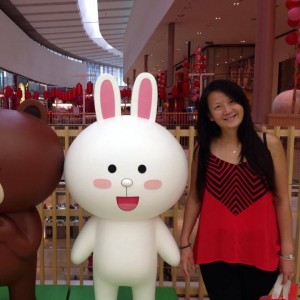 Hi there, my name is Pengpeng Hatch (formerly Ooi) and I am your Research Outputs Advisor within the Project Delivery Team. I work with academic colleagues to increase output volume, quality and impact, and for championing open access publishing across the institution.
Among the initiatives that I'm responsible for is the Writing Academy, geared to provide academics with the support they need to improve and enhance their academic writing. Last year, with the help from colleagues in RKEO, we organised a 'Bubble-styled' BU International Open Access week. I am also the institutional contact for all things 'BRIAN', our publication management system. Working closely with colleagues in IT, I oversee all planned development for BRIAN and I offer BRIAN training sessions to academic colleagues.
Previous to this role I was the Research Support Officer within the old Research & Knowledge Exchange Operations Team and was responsible for providing professional and specialist support and advice in the management of pre and post award Research and Knowledge Exchange activities which included costing, providing advice on budgetary planning, pricing and project management for the Media School. Before that, I was the Research Development Officer for REF2014 and was part of the team co-ordinating BU's submission to REF2014.
Apart from international marketing management, my background also includes applied linguistics for language teaching, having gained my Postgraduate Cert. and Masters from Bournemouth University and the University of Southampton. Before moving to the UK, I taught English for 4 years in a secondary school in Miri, a fast developing oil town on Borneo Island, Malaysia. I am also currently undertaking a Doctorate in Education (Creative & Media) with the Faculty of Media and Communications.
Born and bred in Malaysia, I went through childhood and teen years in typical Chinese primary and secondary schools. Like most Malaysian Chinese who went through school surrounded by mostly Chinese, I spoke no English until I went to university at age 19. However, I did secretly read the Sweet Valley High series and Danielle Steel novels when I was supposed to be revising for exams in secondary school and I guess that's where I learnt most of my English. Now, I have a particular interest in linguistics and sociolinguistics.
Outside of work, I enjoy travelling, sampling good food, crafting and walking the dog.