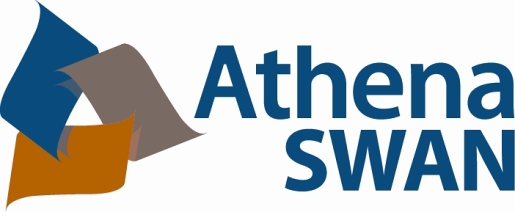 Speaker: Professor Andrew W. Lloyd
Date and time: 3 Feburary 2015, 15:00-17:00
Location: K101, Kimmeridge House, Talbot Campus, Bournemouth University
Event Description: This presentation will outline the challenges and opportunities of developing both the Institutional Athena Swan Bronze Application and the subsequent development of the individual School Applications within the University of Brighton. It will discuss both the methods used to obtain and analyse the various datasets and the approaches adopted in terms of developing an action plan which would build on our existing practices to improve gender equality and develop a more inclusive and progressive culture within the university.
After the presentation there will be the opportunity for individuals to find out more about the Athena SWAN work at BU and take part in a focus group. 
Biography
Professor Andrew W. Lloyd MA (Cantab.) PhD CSci CChem FRSC FBSE FIMMM FHEA
Dean of the College of Life, Health & Physical Sciences, Professor of Biomedical Materials
Andrew Lloyd graduated from Robinson College, University of Cambridge in 1986 with a degree in Natural Sciences, specialising in bioorganic chemistry, biochemistry and pharmacology. He completed his PhD in biopharmaceutics and was appointed to the academic staff in the Department of Pharmacy, University of Brighton as a Lecturer in Pharmaceutical Sciences in 1989, and was promoted to Senior Lecturer in 1993. He was made Reader in Biopharmaceutical Sciences and elected to Fellowship of the Royal Society of Chemistry in 1998 and awarded the chair in Biomedical Materials in 2000.  He was appointed as Joint Head of Research with responsibility for strategic planning in the School of Pharmacy & Biomolecular Sciences in 2000, Dean of the Faculty of Science & Engineering in 2003 and to his present post as Dean of the College of Life, Health & Physical Sciences in 2014.
Professor Lloyd led the Institution's Athena Swan Self-Assessment Steering Group which secured the University Bronze Award in 2012 and chairs both the University Athena Swan Steering Group, which presently oversees the development of the School-based Award Applications, and the University Research Concordat Implementation Steering Group.
Event Schedule
15:00 Welcome  from Professor Tiantian Zhang, Head of Graduate School and Chair of BU Athena SWAN institutional self-assessment team
15:05  Talk from Professor Andrew W. Lloyd
16:00 Overview of the BU Athena SWAN submission, Professor  Tiantian Zhang/James Palfreman-Kay
16:10 Group discussions to consider what more should we do:
•         in addressing gender balance at BU?
•         in supporting and advancing women's careers?
•         in organisation and culture change to enhance gender equality?
•         in supporting flexible working and managing career breaks?
16:55 Closing comments, Professor Tiantian Zhang
17:00 Event closes