I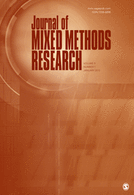 n the past six weeks we saw the publication of three methods papers by BU academics.     BU's Joanne Mayoh and her colleague Anthony J. Onwuegbuzie in the USA published a paper on mixed-methods approaches in phenomenology.1  They argue that phenomenological research methods work extremely well as a component of mixed-methods research approaches. The purpose of this article is twofold, they provide: (1) a philosophical justification for using what they label mixed-methods phenomenological research (MMPR); and (2) examples of MMPR in practice to underline a number of potential models for MMPR that can practically be used in future research.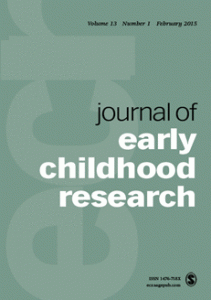 In the Faculty of Health & Social Sciences Catherine Angell and Jane Hunt with Professor Emerita Jo Alexander offer methodological insights into the 'draw and write' research method. 2   Their literature review identified that the method has been used inconsistently and found that there are issues for researchers in relation to interpretation of creative work and analysis of data. As a result of this, an improvement on this method, entitled 'draw, write and tell', was developed in an attempt to provide a more child-orientated and consistent approach to data collection, interpretation and analysis. This article identifies the issues relating to 'draw and write' and describes the development and application of 'draw, write and tell' as a case study, noting its limitations and benefits.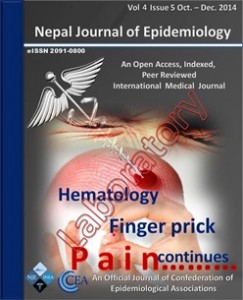 Finally, BU Visiting Faculty Emma Pitchforth and CMMPH's Edwin van Teijlingen together with Consultant Midwife Helen MacKenzie Bryers published a paper advocating mixed-methods approaches in health research.3  This paper outlines the different paradigms or philosophies underlying quantitative and qualitative methods and some of the on-going debates about mixed-methods. The paper further highlights a number of practical issues, such as: (1) the particular mix and order of quantitative and qualitative methods; (2) the way of integrating methods from different philosophical stance; and (3) how to synthesise mixed-methods findings.   This paper is accompanied by an editorial in  Nepal Journal of Epidemiology. 4
Professor Edwin van Teijlingen
Centre for Midwifery, Maternal & Perinatal Health
References:
 Mayoh, J., Onwuegbuzie, A.J.  (2015) Toward a Conceptualization of Mixed Methods Phenomenological Research, Journal of Mixed Methods Research 9(1): 91-107.
Angell, C., Alexander, J., Hunt, J.A.  (2015) 'Draw, write and tell': A literature review and methodological development on the 'draw and write' research method.  Journal of Early Childhood Research, 13(1): 17-28.
MacKenzie Bryers, H., van Teijlingen, E. Pitchforth, E. (2014) Advocating mixed-methods approaches in health research, Nepal Journal of Epidemiology 4(5): 417-422.
Simkhada, P., van Teijlingen, E., Wasti, S.P., Sathian, B. (2014) Mixed-methods approaches in health research in Nepal (editorial) Nepal Journal of Epidemiology 4(5): 415-416.