This past weekend saw BU Visiting Professor Padam Simkhada, who is a Professor of International Public Health in the Public Health Institute at Liverpool John Moores University (LJMU), delivering the keynote speech in an International Conference on Mixed-Methods Research (ICMMR 2019).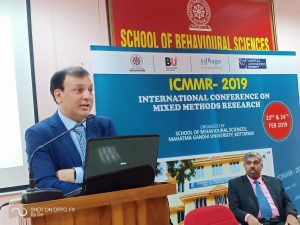 His presentation at the conference, held at the Mahatma Gandhi University in Kerala (India), was held on Saturday.  The next day (Sunday 24th February) the two Bournemouth University academics Dr. Pramod Regmi and Prof. Edwin van Teijlingen and facilitated a session on academic publishing under the heading "Meet the editors" via Skype.    Over 200 delegates from 10 countries, mainly from India and other South Asian countries participated in the conference.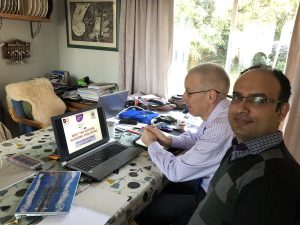 BU focuses its global collaborations on three geographical areas, one of these is the Indian sub-continent.  Connect India is BU's strategic Hub of Practice for the Indian sub-continent, bringing together a community of researchers, educators, practitioners and students to collaborate with colleagues in India and Nepal.