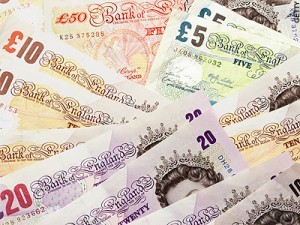 The ESRC invites expressions of interest (EOI) for up to four short-term Knowledge Exchange (KE) Leadership Fellows around issues of constitutional change, broadly conceived. The Fellows' objective is to maximise the breadth and depth of social science contributions to debates in the period immediately after the 2015 General Election, through the development of a programme of KE and public engagement activities.
These posts can be held by mid-career or senior academics, as well as non-academics, and applicants do not have to be based at an eligible UK research organisation. Non-academics are especially encouraged to apply. Applications are encouraged from individuals or from a cluster comprising up to four Fellows. Whether individual or cluster applications, it is envisaged that one Fellow will lead on co-ordinating the activities of the group. These appointments are for six to eight months' duration, finishing at or before the end of 2015. It is expected that the successful applicants will begin work on 1 May 2015.
The total maximum budget for the cluster of four posts is £160,000 (100 per cent fEC), and individual Fellow applications are capped at £40,000 (100 per cent fEC). These awards are outside of normal fEC rules, and ESRC's contribution will be 100 per cent of the funds requested in the proposal. Leadership Fellows will be expected to spend at least 20 per cent of their time on activities related to the award. This budget is expected to contribute to (but is unlikely to cover in full) salary costs, any specialist support staff (eg media/communications), and a range of strategic KE activities (eg networking, events, outputs), as well as costs associated with co-ordinating the cluster (if applicable).
Expressions of interest for the post(s) should be submitted by password-protected email toconstitutionalchange@esrc.ac.uk no later than 16.00 on 24 March 2015.
NERC will fund one new CDT in 'The use of smart and autonomous observation for the environmental sciences' as part of the 2015 CDT call. The priority area is outlined below with the full details set out in the Announcement of Opportunity.
Funding for eight studentships will be awarded per annum, and the CDT award will provide funding for three years of new student intake from 2016-17.
There is a two-stage application process.
Outline proposal applications must use the form provided below and be submitted to the NERC Studentships & Training Awards Group at stag@nerc.ac.uk. The closing date for outline proposals is 16:00 on Thursday 16 April 2015.
Full proposal applications will be invited following the outline assessment stage. Full proposal applications using the form provided below must be submitted via the research councils' Joint electronic-Submission system (Je-S). The deadline for submission of full proposals is 16:00 on Thursday 30 July 2015.
Innovate UK is to invest up to £2 million to support feasibility studies looking at innovative ways to improve the user experience in the digital economy. We are looking for projects that use the increasing amount of personal data generated by individuals to gain insights into user needs and behaviours.  The competition is open to small and medium-sized enterprises singly or in collaboration. Proposals must be led by a business. Small businesses could receive up to 70% of their eligible project costs, medium-sized businesses 60%.
We expect projects to last 6 to 12 months and to range in size from total costs of £90,000 to £120,000.
This competition opens on 16 March 2015. The deadline for registration is noon on 29 April 2015, and the deadline for applications is noon on 6 May 2015.
Modular Training Partnerships (MTPs) fund the development of industrially-relevant short training courses at Masters level. Training should be developed in close collaboration with industry, and evidence of industrial demand is a key requirement for funding.
MTPs provide pump-prime funding for:
the development of individual training modules
preparation and marketing of course materials, and course launch
We also consider clusters of complementary modules if there is sufficient evidence of industrial demand.
Training should be delivered using the most appropriate method for the target industry (e.g. distance learning, web-based learning packages or residential 2-3 day seminar and workshop sessions).
Priority is given to applications in subject areas of significant need identified by industry, and applications that are within strategic priority areas (see related links). Applications are assessed by Committee E (see related links), which includes members from the industrial community. There are three application deadlines per year and proposals are considered at the next available Committee E meeting.
Applications must be made through the Je-S system.
Application Deadline: 15th July 2015
Skills Development Fellowships (previously Strategic Skills Fellowships) will support training for very early career researchers in, or individuals changing disciplines to, MRC priority areas for capacity-building at this level. The scheme currently focusses on the following areas:
Quantitative expertise: covering mathematics, statistics, computation and informatics applicable to any biomedical or health related data sources, from molecular to population level.Applicants from a quantitative disciplinary background should be seeking to develop new expertise and skills by applying mathematical, statistical and computational methods to biomedical and/or health research across MRC remit, including the development of novel methods in these areas if needed for the application. Applicants from an existing background in other disciplines should be seeking to acquire training in quantitative methods as applied to biomedical and/or health research.
Expertise at the social science interface: with a focus on areas of health economics and/or mixed methods research.
Applicants from an economics or social sciences research background should be seeking to develop new expertise and skills by applying economics or social sciences methods to biomedical and/or health research across MRC's remit, including the development of novel methods in these areas if needed for the application. Applicants from an existing background in other disciplines should be seeking or to acquire training in economics or social research methods as applied to biomedical and/or health research.The fellowship provides full personal salary costs, with support for consumables, travel costs and capital equipment appropriate for the research project. Research staff fees and the substantial costs associated with collecting or generating primary data are not normally allowed within this scheme, unless approved exceptionally by the MRC office prior to submission.
Application deadline: 16/06/2015
Date of Workshop: 20th and 21st May 2015
The aim of this ECR Workshop is to bring together early career researchers to identify key future opportunities for inter-disciplinary research under the topic 'The Lived Environment', within the Science in Culture theme.
The AHRC is looking to invite early career researchers from a wide range of arts and humanities research disciplines, and from a wide range of science disciplines, as well as relevant practice-based research contexts with an interest in this topic.
The workshop is designed to give ECRs the opportunity to network outside of their current research organisations, sectors and disciplines and to facilitate the development of initial ideas for future research which could lead to applications for collaborative Innovation Awards (or under other funding streams).The AHRC is looking for ECR applicants who are interested in taking part in a highly participative, interactive and open workshop which seeks to make new connections between arts and humanities researchers and scientists and demonstrate the capacity to contribute to the development of the Science in Culture Theme.  Successful applicants attending the ECR workshop will have a follow up opportunity to apply for closed Innovation Award funding (up to £80,000 Full Economic Costing (FEC)) under the Science in Culture theme.
Application Deadline: 10/04/2015 at 4pm
Innovate UK is to invest up to £4 million to support new ways of enhancing user experience in retail.
We are looking for projects that convert data about people into valuable insights that improve the user experience for customers and lead to commercial gains (for example, more customers, higher sales and increased profits) for retailers.The competition is open to companies of any size in working in partnership. Proposals must be led by a business.Small and medium sized businesses could receive up to 60% of their eligible project costs and large businesses 50%. We expect projects to last 12 to 24 months and total project costs to range in size from £400,000 to £1 million, although we may consider projects outside this range.
This competition opens on 16 March 2015. The deadline for registration is noon on 6 May 2015, and the deadline for expressions of interest is noon on 13 May 2015.
Building on five years of successful collaborative research programmes funded jointly by the Natural Sciences Foundation of China (NSFC) and the UK Engineering and Physical Sciences Research Council (EPSRC) in Energy research, we are inviting proposals to our latest joint call in the area of Low Carbon Cities research between China and the UK. A scoping workshop was held in Chengdu, China in January 2015 to identify themes for this call.
Low Carbon Cities combines research to reduce the carbon emissions of existing technologies and fundamental research into alternative energy sources and a reduction of energy demand, all with a focus on future urban environments.
Such research requires a multi-disciplinary approach, combining technological expertise with an understanding of societal factors including public policy that govern uptake. Significant sub-themes include:
Low Carbon Transportation
Smart and Efficient Buildings
Low Carbon District Heating / Cooling
This is a call for proposals that aims to foster collaboration between UK and Chinese academics who work in the field of Low Carbon Cities. Proposal should include at least one academic from both the UK and China and should demonstrate truly collaborative working which will lead to impactful outcomes.
The proposals will be assessed using an expert panel which will include key academic and industrial researchers who work in the Low Carbon Cities space. This call is expected to address key challenges that were identified at the scoping workshop attended by leading UK and Chinese researchers, held in Chengdu, China.
The call closes at 16.00 on 23 April 2015 with the first part providing up to £3.3 million, for grants up to £800 thousand available from EPSRC and the second part providing up to £1.2 million available for a specific research area from Newton funding. Applicants can either apply for the EPSRC or Newton funded streams.
EPSRC invites participation in a funding initiative which aims to support researchers in the formation and development of new sustainable long-term translational partnerships which will deliver impact from existing EPSRC research investments. Partnerships should aim to develop research outcomes towards tangible application and use, and also to share engineering knowledge and approaches in order to co-design future user oriented research strategies. This call is open to those who wish to develop translational partners at the multi-disciplinary interface between Healthcare Technologies and the Engineering areas of Synthetic Biology, Chemical and Formulation Engineering, Robotics and Autonomous Systems, and Microsystems. A budget of £4 million is available to support a number of flexible translational partnership investments across this broad interface.
The primary aim of this funding activity is to enable the development of new long-term relationships between a researcher, or team of researchers, and an identified translational partner. Translational partners may be any non-academic user organisation (e.g. an industrial, charitable, clinical or not for profit organisation) which has the experience and capability to translate research outcomes into new or improved products, services or systems. The translational partner should be clearly appropriate for the translation of the research in question, and must have the expertise to work in collaboration with the academic partner in order to both deliver translational research outcomes and inform and co-design future research.
Outline Application Deadline: 28/05/2015 at 4pm.
UK ICT Pioneers is a unique partnership between Engineering and Physical Sciences Research Council (EPSRC) and key stakeholders that aims to recognise the most exceptional UK doctoral students in ICT-related topics who are able to communicate and demonstrate the excellence and exploitation potential of their research. The 2015 competition is being sponsored by: Dstl, HP, EPSRC, BCS, BT, Facebook and Samsung.
This exciting competition is open to all UK students in the final two years of their doctoral training. You must be undertaking research in an ICT-related subject which includes but is not restricted to Electronics, Communications, Computer Science, Human-Computer Interfaces and Photonics. Your doctoral training does not have to be funded by EPSRC to participate in this competition. Following the success of previous rounds of the competition, EPSRC's ICT theme launched the UK ICT Pioneers 2015 competition on 05 March 2015. The competition is currently accepting expressions of interest from applicants.
Before applying for the 2015 UK ICT Pioneers competition you should read the Further Information and How to Apply document (under "Resources" on this page).
You should complete and submit the expression of interest form by the closing date of 12:00, Thursday 16 April 2015.
Innovate UK is to invest up to £5m in collaborative R&D and feasibility studies to stimulate innovation in conventional fossil fuels.
The aim is to improve efficiency, reduce cost and minimise the environmental impact of coal, natural gas and oil.  Projects must be business-led and all must involve an SME.
Unconventional fossil fuels such as shale gas, shale oil and tar sands are outside the scope of this competition. 
We are allocating up to £4m of the total funding for business-led, collaborative R&D projects (industrial research), with a business partner attracting 50% public funding for their project costs (60% for SMEs). We expect collaborative R&D projects to range in size from £250k to £1.5m, although we may consider projects outside this range. Up to £1m of the total funding will be available for smaller-scale feasibility studies (or pre-industrial research). These can be collaborative but must be led by an SME (working with large businesses, other SMEs or research organisations) or developed by a single SME. Feasibility studies also attract public funding. Innovate UK will fund 70% of eligible project costs for small enterprises, 60% for medium enterprises and 50% for large enterprises. We expect feasibility projects to range in size from £100k to £150k.
In addition, up to £1 million is available through the Natural Environment Research Council (NERC) for the academic element of projects that fall within NERC-remit and fulfil NERC's criteria for support and focus on translation of existing research outcomes to meet industry issues and challenges.
The competition opens for both types of project application on 2 March 2015. The deadline for feasibility studies, for which there is a single-stage process, is at noon on 10 June 2015. The deadline for expressions of interest for collaborative R&D, for which there is a two-stage process, is at noon on 15 April 2015. A briefing event for potential applicants will be held in London on 10 March 2015.
Abstract submission is now open for MEIbioeng15 on 7th and 8th September 2015 at the University of Leeds. The Scientific Advisory Panel of nine internationally recognised scientists and research leaders welcome abstracts across nine themes, including scientific research areas, commercial translation and careers and outreach. Top abstracts will be selected for oral presentation; all abstracts will present a poster and be published in the conference programme and abstracts book (with ISBN number).
MEIbioeng15 also intends to offer an abstracts bursary programme to encourage early submission, offered on a first come, first served basis. Our event has evolved to be the national biomedical engineering event for the UK, originating from the community developed through the former Centres of Excellence in Medical Engineering in the UK (funded by Wellcome Trust and EPSRC from 2009) and The Bioengineering Society Annual Meeting – attracting participants from leading academic centres and the medical technology industry.
For further information on how to submit an abstract and the guidelines visit the abstracts submission page of the event website
The deadline for submission is midnight 31st March 2015.
The EME Programme's researcher-led workstream is an ongoing research funding opportunity funded by the Medical Research Council. You are welcome to submit a preliminary application at any time, however there will be three cut-off dates each year.
If you are the lead applicant, you must be based in the UK. Co-applicants may be based outside the UK, and if necessary research can be conducted overseas. The rationale for this should be clearly set out in the application and each case will be judged on its merits. Please note that Research Councils UK eligibility rules apply to the EME Programme. Further information on this requirement is available from the Research Councils UK's eligibility webpages.
Outline Application Deadline: 01 July 2015.
EPSRC, as part of the Research Councils UK (RCUK) Energy Programme, invites adventurous research proposals from researchers who wish to develop their ideas in the energy sector for the first time. To be eligible for this call, applicants should hold or have recently held (grant end date on or after 01 January 2014) at least oneEPSRC research grant. However, investigators on any current or completed EPSRC grants funded wholly or largely by the EPSRC Energy Theme during the period 2011-14 are not eligible for this call – please refer to the list of grants given below.
We particularly wish to encourage cross-cutting, interdisciplinary proposals focused on novel energy technology development. Proposals may consist of a single research project or a suite of small-scale feasibility studies based around a common theme. Collaborative projects are encouraged, but each proposal should be submitted on a single Je-S form. Individual applicants may only be named on one proposal to this call, whether as Principal Investigator (PI) or Co-Investigator (Co-I).
The call closes at 16:00 on Thursday 21 May 2015. Up to £4 million is available for this call; proposals should not exceed £500 thousand in value at 80% full Economic Cost (fEC).
Potential applicants to this call must register their intent by submitting an Expression of Interest via the form at the bottom of the page by 23:59 on Tuesday 07 April 2015, including the names and affiliations of the PI and any Co-Is, the topic(s) of the research, and the approximate value of the funds to be requested.
Applicants who do not register their intent to submit a proposal will have their applications rejected without recourse to peer review.
The ERA-NET Cofund Water Works 2014 was launched in 2014 in support of the Water JPI. It is funded by the EC under Horizon 2020.  WaterWorks2014 aims at tackling European water challenges through the development of transnational and trans-disciplinary research and innovation actions. WaterWorks2014 addresses the specific challenge of integrating the efforts and Strategic Agendas of many European Water Research and Innovation Funding Organisations.  WaterWorks2014 will benefit researchers, policy-makers, water authorities, utility operators, industry, farmers, and citizens by developing new solutions in the water domain.
This is a 2-stage application process. All applications should be submitted via an Online Application System(ww2014-submission.fct.pt). 
Registration is required in order to apply.
1st Stage – Deadline for Submission of Pre-Proposals: 4 May 2015, 17h00 (CET)
2nd Stage – Deadline for Submission of Full Proposals: 14 September 2015, 17h00 (CET)