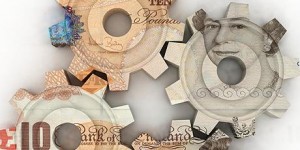 The following funding opportunities have been announced. Please follow the links for more information.
Arts & Humanities Research Council
The AHRC have announced a highlight notice for the Public Policy in the Leadership Fellows Scheme to enable researchers to work in collaborative engagement with policy makers. Closing Date: 30/9/16
British Academy
Proposals in the fields of Cognitive Benefits of Language Learning and Mathematics Anxiety are being welcomed to review ongoing policy and research activities as part of the Special Research Projects programme.  Funding of up to £150,000 is available.  Closing Date: 13/1/16
Engineering and Physical Sciences Research Council
Expressions of interest are welcome for the topic Reducing Industrial Energy Demand.  The EPSRC has made available up to £4m of funding available for multi-disciplinary collaborative research in order to reduce industrial energy demand.  Expression of interest Closing Date: 3/2/16.  Full proposal closing date: 25/2/16
Expressions of interest are welcome for the topic Systems Change – Towards a Circular Economy. The EPSRC are committing up to £5m for projects up to three years which focus on modelling and understanding whole systems approaches to the circular economy.  Expression of interest Closing Date: 11/2/16.  Full proposal closing date: April 2016
Innovate UK
5G applications and services. Investment of up to £1m is being made available for R&D projects to stimulate 5G use. Projects are expected to range in size from total costs of £150,000 to £220,000.  Registration closes: 20/1/17. Closing Date: 3/2/17
Surface engineering and coating technologies for high-value manufacturing. Awards of up to £2m are available for technical feasibility concept and application studies examining surface engineering and coatings, positioning the sector to identify potential areas for further innovation. Registration closes: 3/9/15 Competition closes: 16/3/15
If you are interested in submitting to any of the above calls you must contact RKEO with adequate notice before the deadline.
Please note that some funding bodies specify a time for submission as well as a date. Please confirm this with your RKEO Funding Development Officer
You can set up your own personalised alerts on Research Professional. If you need help setting these up, just ask your School's/Faculty's Funding Development Officer in RKEO or view the recent blog post here.
If thinking of applying, why not add notification of your interest on Research Professional's record of the bid so that BU colleagues can see your intention to bid and contact you to collaborate.