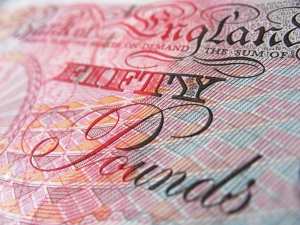 The following funding opportunities have been announced. Please follow the links for more information:
Engineering & Physical Sciences Research Council
Training & Skills Hubs
Quantum technologies are those that enable the creation, control and manipulation of sensitive and fragile quantum effects within single systems. Training and Skills Hubs will act as nodes within the national network of Quantum Technology Hubs, whose aim is to harness and exploit the research and training strengths that exist across the UK academic landscape, facilitate partnering with industry, and tackle the key technological challenges that need to be overcome to realise the promise of quantum technologies.
Award amount max: £15 million to support 3 – 5 Hubs for 5 years
Closing date: 2/06/2015
Royal Society
International Scientific Seminars
This scheme is for Royal Society Research Fellows who want to organise a small two-day scientific seminar at the Royal Society at Chicheley Hall.
Award amount max: £5000 for travel plus costs for up to 20 delegates
Closing date: 4/06/2015
Engineering & Physical Sciences Research Council
Quantum Technologies Strategic Capital Investment Call
Funding is available for individual or consortia of institutions that demonstrate how their proposal will augment existing capabilities in the UK and that bring together a suitable support package that enhances this capital funding and enables delivery of new capabilities for the national network.
Proposals should clearly articulate the industrial contribution and leverage supporting this investment and how the investment would strengthen industrial engagement
Award amount max: Up to £25 million in total
Closing date: 2/06/2015
Innovate UK
Spearheading future electric vehicle battery production
Innovate UK and the Office for low emission Vehicles (OleV) are to invest up to £10 million in a single consortium to develop a pilot line to understand how to produce high-voltage electric vehicle batteries at a rate that can later be scaled up for commercial production.
Award amount max: Up to £10 million
Closing date: 3/06/2015
Biotechnology & Biological Sciences Research Council
Future Leader Fellowship
The Future Leader Fellowship (FLF) will provide support for researchers wishing to undertake independent research and gain leadership skills. The FLF will support the transition of early stage researchers to fully independent research leaders. As such FLFs represent part of our commitment to the supply of highly skilled professional scientists to the UK.
Award amount max: Unspecified
Closing date: 4/06/2015
Economic & Social Research Council
Training Bursaries
The ESRC wishes to improve the standards of research methods and to stimulate the uptake of high quality training courses in research methods across the UK social science community.
Each year there are bursaries for up to £1,000 each to enable staff in the UK social science community engaged in research, teaching research methods or supervising research to update their research skills. Contract researchers working in HEIs are also eligible for the bursaries.
Award amount max: £1000
Closing date: 15/4/2015
Innovate UK
Game-changing technologies for aerospace – collaborative R&D
Innovate UK is to invest up to £10 million in collaborative research and development and feasibility studies to accelerate the commercialisation of highly innovative technologies for civil aerospace
Award amount max: Up to £10 million
Closing date: 9/09/2015
Engineering & Physical Sciences Research Council
Living with Environmental Change Challenge Fellowships
EPSRC's Living With Environmental Change theme is keen to support the next generation of leaders in adapting to and mitigating climate change. This is a strategic activity focusing on a key challenge within the EPSRC LWEC theme and on bringing new thinking into the area.
The research required to answer this challenge requires a broad based, problem-directed and multidisciplinary approach. Applicants can come from any discipline area but we will not fund fellowships across councils therefore the balance of the research described in the application should be within the remit of EPSRC.
Award amount max: Unspecified
Closing date: 10/06/2015
Please note that some funders specify a time for submission as well as a date. Please confirm this with your  RKEO Funding Development Officer
You can set up your own personalised alerts on Research Professional. If you need help setting these up, just ask your School's/Faculty's Funding Development Officer in  RKEO or view the recent blog post here.
If thinking of applying, why not add notification of your interest on Research Professional's record of the bid so that BU colleagues can see your intention to bid and contact you to collaborate.