Are you presenting at the Festival of Learning?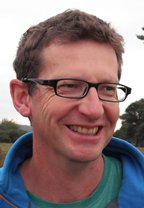 Add more to your Festival of Learning event by attending our BRAD event hosted by Dr Steve Dorney, Principal Public Engagement Fellow at the University of Southampton, who will be leading this workshop on how to make the most of public engagement, a key part of demonstrating the impact of your research.

The session runs from 10am to 4pm on Wednesday the 1st of July – can't attend all day, we urge you to book in and attend for as long as you can as this event won't be repeated for a while.
Steve is on Southampton's Engaged University Steering Group and his activities extend  to impact enhancement, student employability and outreach, as well as core support for Public Engagement with Research (PER) via a dedicated support unit www.soton.ac.uk/per
He co-ordinates the Bringing Research to Life Roadshow www.soton.ac.uk/roadshow and through this has collaborated previously with BU on public engagement activities.
What to expect from this workshop:
An overview of the PER agenda in the UK and internationally
Examples of effective PER from various disciplines
Practical 'top tips' from Steve's experiences in public engagement
Why do public engagement – what's in it for researchers?
Strategies for presenting your research to public audiences
How to build public engagement into your research planning
Costing and funding public engagement activities
Opportunities for collaboration
Evaluating public engagement
Public engagement, REF 2014, REF 2020 and Impact Case Studies
Opportunities to get your public engagement noticed, i.e. awards etc.
2 things you could bring to the workshop (completely optional but can be helpful):
–        Any ideas for engagement projects related to your research that you would like to share/get some feedback on
–        An object that is somehow related to your research
The workshop will allow time for you to consider your own research and will include refreshments and a networking lunch.
Book in now through Organisational Development: Public Engagement – Steve Dorney