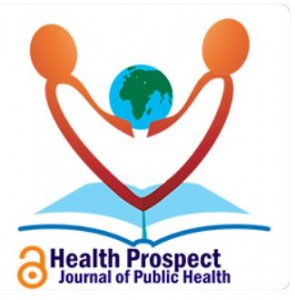 Congratulations to FHSS post-doctoral researcher Dr. Pramod Regmi who is the lead author on the forthcoming editorial 'Sustainable Development Goals: relevance to maternal and child health in Nepal'.[1]  The Centre for Midwifery, Maternal & Perinatal Health (CMMPH) has extensive research experience in the field of maternal and child health in Nepal.  This latest editorial was invited by the editors of Health Prospect.  The scientific journal Health Prospect is published by the Nepal Public Health Students' Society.
The editorial outlines the recent history of the Millennium Development Goals which came to an end in 2015 [2] and which are now replaced by the Sustainable Development Goals [3]. The authors argue that continued technical and financial support from external development partners is necessary to sustain Nepal's achievements in maternal and child health and to strengthen its health-service provision.  They also suggest that the Sustainable Development Goals offer an opportunity to change Nepal for the better.
This is a joint publication with BU Visiting Faculty Prof. Padam Simkhada (Liverpool John Moores University) and two of CMMPH PhD students who research aspects of maternity care in Nepal, namely Sheetal Sharma and Preeti Mahato.
Professors Vanora Hundley & Edwin van Teijlingen
References:
Regmi, PR, van Teijlingen, E, Hundley, V, Simkahda, P., Sharma, S, Mahato, P. (2016) Sustainable Development Goals: relevance to maternal and child health in Nepal, Health Prospect (accepted for publication).
van Teijlingen, E., Hundley, V., Matthews, Z., Lewis, G., Graham, W.J., Campbell, J., ten Hoope-Bender, P., Sheppard, Z.A., Hulton, L. (2014) Millennium Development Goals: All good things must come to an end, so what next? Midwifery 30: 1-2.
World Health Organization (2015). Health in 2015: from MDGs, Millennium Development Goals to SDGs, Sustainable Development Goals. Geneva, Switzerland: World Health Organization. Available: http://www.who.int/gho/publications/mdgs-sdgs/en/