The following was hosted by the International Longevity Centre:
The Future of Welfare Consumerism: Future challenges and opportunities of welfare consumerism in health and social care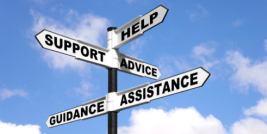 The rationale for the creation of the welfare state in the post war period was, in large part, because a market approach to welfare had failed. So how can the market and consumerism now be the solution? Despite this philosophical question, for more than two decades welfare consumerism and markets has been and continues to be at the heart of UK health and social care policy. This presents many challenges and opportunities for practitioners, policymakers and researchers alike – particularly concerning older people. Older people are the largest 'customer' of welfare services, thus any welfare policy has major ramifications for us all in later life. But what are the important issues? The important issues are basic, but at the same time complex. There is not one welfare market, and with older people not a homogenous group, there are different types and cohorts of consumers.
The basic issue is simple. It is perhaps not comfortable to label welfare as a commodity. A commodity implies a good or service that we purchase to suit a desire. Yet, rarely does welfare satisfy a desire. On the other hand, we access welfare provision because we have a need. Indeed, it is a commodity and market unlike mainstream markets. Whereas mainstream consumers can use their 'invisible hand' to navigate markets and access the type or brand of tea, coffee, tablet or laptop that they like, the need to access welfare is characterised by significant information asymmetries, and often complex, vulnerable and emotional circumstances.
Considering these relative complexities, we know remarkably little about how older people act in welfare markets. Although the welfare consumer might have little in common with the mainstream consumer, nevertheless consumer theory provides a platform to outline the more complex challenges for future research and policy.
Implicit in using markets as a means to allocate resources is that consumers are informed and make good quality choices. This in turn requires us to focus on how older welfare consumers become informed – are they adequately informed? Do they seek impartial and independent information and advice (I&A)? How do they act on and use I&A? How can we ensure that I&A services are funded properly and have adequate coverage? These are just some of the broader future challenges and questions that must be addressed.
These are challenges for both health and social care, where the consumerist landscape created by individual budgets and direct payments, first trail blazed in social care (and mostly lobbied for by younger groups), is now being introduced for increasing numbers of older people with chronic and longer term health conditions. Choices of provider and care package/pathway are now and will increasingly be the norm in health and social care.
In addition, my own on-going doctoral study with FirstStop, a third sector provider of information and advice on housing and care issues in later life, acts to highlight another under looked area – housing. Housing may have a longer association with markets and consumerism, yet it is nevertheless a central pillar of welfare. And for good reason – the appropriateness of housing (e.g. preventing falls and fractures in the home as the stereotypical and archetypal example) in later life can be a key determinant of health and wellbeing. In other words, appropriate housing can reduce the likelihood that an older person needs to access health services and social care.
This final point should also chime with the fiscally minded – informed older welfare consumers, through accessing good quality I&A equates to older people making more informed choices about welfare and enables independence. By implication, this means less dependency on welfare – something which, as consumers who will all grow old one day, should be desirable to us all.