Although the call for the 2016 Marie Skłodowska-Curie Individual Fellowships does not open until c. 12th April 2016, this is one of our most popular schemes. As such, REKO wants to make sure that all potential applicants have the opportunity to submit a strong application. We have, therefore, events already planned to help support your application.
The first activity is an introductory session to introduce those new to Marie Skłodowska-Curie Individual Fellowships to the requirements of the call. These will be repeated on both campuses: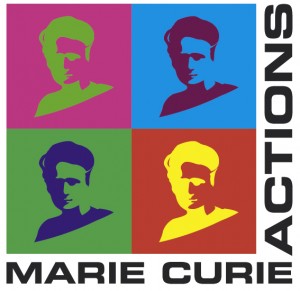 Monday 14th December in the Thomas Hardy Suite, Poole House
Tuesday 15th December in B226, Bournemouth House
Both events will start at 13:00 and will last for approximately one hour, to include time for questions. As these are over lunch-time, please feel free to bring your lunch along.
If you are unable to attend or would like to read more about this call before attending, please refer to the call page and to the Work Programme (pages 11 -14 with the context for all Marie Skłodowska-Curie Actions given in pages 4-5). For those planning well ahead, the 2017 call is planned to open on 11 April 2017 and close on 14 September 2017.
Booking is essential – please email Dianne Goodman, RKEO's Funding Development Team Co-ordinator, to confirm your attendance. If you are unable to attend but would like to be added to our list of potential MSCA IF 2016 or 2017 applications, please email Dianne stating in which year you intend to apply. We can then keep in contact with you about this call.
Planning ahead, if you have a fellow in mind, RKEO will be running a two-day workshop with Dr Martin Pickard (our external bidding consultant) on 16th and 17th March 2106. You can attend attend with your potential fellow but they will need to make their own travel arrangements and cover any financial outlay. Please watch for future blog post for more information. If you attend the introductory sessions in December or notify Dianne that you considering applying to this scheme, you will be included in emails about further BU MSCA IF events.
If you have any additional queries about this call, please feel free to contact Emily Cieciura, Research Facilitator: EU and International or the relevant RKEO Funding Development Officer.