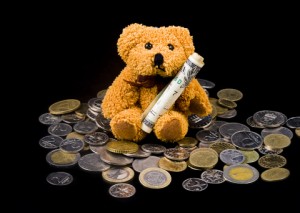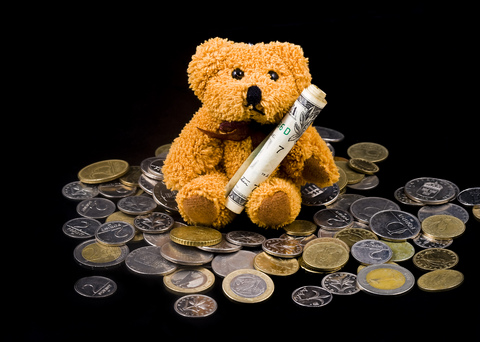 The following funding opportunities have been announced. Please follow the links for more information:
AHRC
Connected Communities Festival
The 2016 Festival will support high quality participatory arts research and research co-production activities across the UK on the theme of community futures and utopias and will provide an opportunity to explore creative ways to build upon, and widen and deepen community engagement with, research being undertaken by the Connected Communities Programme and with wider AHRC/RCUK–funded research.
Expressions of Interest (EOIs) are now invited to contribute to the Festival which will run from February 2016 through to June 2016, culminating in a major weekend-long Utopia Fair at Somerset House on 24th-26th June.
Max Award: Standard – £5,000, Augmented – £15,000
Deadline: 16 December 2015
Follow-on Funding for Impact & Engagement
Funds will be awarded for knowledge exchange, public engagement, active dissemination and commercialisation activities that arise unforeseeably during the lifespan of or following an AHRC-funded project.
Max Award: £100,000
Deadline: No deadline
Research Grants – Early Careers
The Research Grants Schemes are intended to support well-defined research projects enabling individual researchers to collaborate with, and bring benefits to, other individuals and organisations through the conduct of research.
Max Award: £50,000 – £250,000 over max of 5 years
Deadline: No deadline
Research Grants – Standard Route
The Research Grants Schemes are intended to support well-defined research projects enabling individual researchers to collaborate with, and bring benefits to, other individuals and organisations through the conduct of research. This scheme is not intended to support individual scholarship.
Max Award: £50,000 – £1,000,000 over max of 60 months
Deadline: No deadline
Research Networking
The Research Networking Scheme is intended to support forums for the discussion and exchange of ideas on a specified thematic area, issue or problem. The intention is to facilitate interactions between researchers and stakeholders through, for example, a short-term series of workshops, seminars, networking activities or other events.
Max Award: £30,000 over max 2 years
Deadline: No deadline
Science & Technology Facilities Council
UK-China Newton agri-tech joint call
The UK Science and Technology Facilities Council (STFC) along with the National Natural Science Foundation of China is launching a call for proposals that will advance scientific research in space applications such as remote sensing, information acquisition, data processing, modelling and simulation, to target challenges faced by the Chinese agricultural sector.
Max Award: £1,000,000 for 3 years
Deadline: 17 December 2015
Medical Research Council
UK-Korea Partnering Awards
The overarching aim of the UK-Korea Partnering Awards scheme is to provide resources to biomedical and health researchers in the UK and Korea that will allow them to forge long-term collaborations. It is hoped that the partnerships established through these awards will lead to the development of long-term collaborative research programmes that will be competitive for national funding.
Max Award: £20,000
Deadline: 15 January 2016
University of Oxford International Growth Centre
Call for Proposals
The ICG is pleased to open the six-monthly IGC call for proposals, across its four research themes: State Effectiveness; Firm Capabilities; Energy; and Cities. The IGC commissions research through the Research Programme and the Country Programme. The Research Programme focuses on cutting-edge, policy-relevant academic research shaping effective economic growth policies in the global south. The Country Programme focuses on high-quality economic growth research addressing the policy needs of IGC's partner countries.
Max Award: Unspecified with total budget of £3,300,000
Deadline: 17 January 2016
Wellcome Trust
Collaborative Awards in Humanities & Social Science
Collaborative Awards provide flexible support to excellent research groups with outstanding track records. Proposals must address important, complex health-related questions in the humanities and social sciences that need a collaborative team effort. Funding can be used to coordinate and integrate activities, build networks, and carry out large-scale potentially interdisciplinary research.
Max Award: £2,000,000
Deadline: 22 January 2016 for preliminary application, 30 March 2016 for full submission
Natural Environment Research Council
Bilateral Research Workshops
As well as acting to further UK researchers' involvement in EU research programmes, NERC works proactively with partners in China, India, Japan and the US in targeted joint funding initiatives. In line with RCUK strategy to promote collaboration between the best UK and overseas researchers, these four countries are prioritised either because they are historically strong in engineering and the physical and mathematical sciences, or else they are rapidly growing their capabilities in our research areas.
Max Award: Costs of hosting conferences, travelling to conferences/meetings, networking/collaboration
Deadline: No deadline
European Commission
CEF Telecom calls for proposals 2015
The 2015 CEF Telecom calls will award up to €45.6 million in the form of grants managed by INEA. A specific call for Europeana of €10 million in 2015 is managed by the European Commission. The grants under CEF Telecom will help European public administrations and businesses to hook up to the core platforms of the digital services that are the object of the calls.
Max Award: Various
Deadline: Various dates in early 2016
Solar Facilities for the European Research Area
Access to Facilities
The 'SFERA' Partners: CIEMAT, CNRS, PSI, UAL-CIESOL and ENEA will provide access to their state-of-the-art high-flux solar research facilities, unique in Europe and in the world. Access to these facilities will contribute to creation of the European Research Area by:
Opening installations to European and ICPC scientists, improving co operation.
Improving scientific critical mass in domains where knowledge is now widely dispersed.
Generating strong Europe-wide R&D project consortia, increasing the competitiveness of each member alone.
Max Award: Access to laboratories, facilities, equipment
Deadline: 31 January 2016
If you are interested in submitting to any of the above calls you must contact your  RKEO Funding Development Officer with adequate notice before the deadline.
You can set up your own personalised alerts on Research Professional. If you need help setting these up, just ask your School's/Faculty's Funding Development Officer in  RKEO or view the recent blog post here.
If thinking of applying, why not add notification of your interest on Research Professional's record of the bid so that BU colleagues can see your intention to bid and contact you to collaborate.