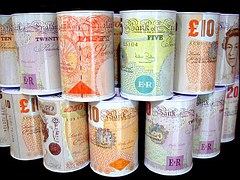 The following is a snap-shot of funding opportunities that have been announced. Please follow the links for more information:
ESRC
ESRC-NRF Newton call for collaborative research – Higher education in Africa
The funder invites proposals which address the following themes:
Organisation of higher education systems, higher education institutions (HEIs) and alternative providers
Equity in higher education access and participation
Curriculum, pedagogy and modes and levels of provision
Higher education for the public good
Higher education and the labour market
Maximum Award: GBP415,000 – 630,000 & R1.67m to 2.5m
Deadline: 3 May 2016
Wellcome Trust
Society Awwards
This scheme aims to:
stimulate interest, excitement and debate about biomedical science and/or the history of medicine
support formal and informal learning
reach audiences of all ages and from all walks of life and inform, inspire and involve them
encourage high-quality interdisciplinary practice and collaborations
investigate and test new methods of engagement, participation and education.
Maximum Award: GBP40,000 – 180,000 Deadline: 16 September 2016
European Defence Agency, EU
Pilot project on defence research
The European Defence Agency invites proposals for its pilot project on defence research. This supports two technological development projects in the area of defence and one research and development project linked to certification for military and civil use.
Maximum Award: 475,000 euros
Deadline: 20 May 2016
Reta Lila Weston Trust
Microbiome & neurodegenerative disease programme
The Reta Lila Weston Trust is delighted to issue a request for proposals for novel research with respect to the microbiome that will accelerate the development of therapeutics, identify preventative strategies for neurodegenerative diseases and neurocognitive decline or understand the resilience against such conditions or decline in elderly individuals as a result of the microbiome.
Maximum Award: GBP200,000
Deadline: 29 April 2016
Society for Endocrinology
Equipment grant
This grant is to support members who are principal investigators wishing to establish a lab. The grant is aimed at those in a first lectureship or those holding a charity fellowship and who are not in receipt of a substantial fellowship.
Applications can be for pieces of equipment, part pieces of larger equipment or basic lab items. Equipment service or maintenance costs can be included if justified appropriately.
Maximum Award: GBP10,000
Deadline: 27 May 2016 & 27 November 2016
The Palaeontological Association
Research grants
Grants should support a single research project, or a 'proof of concept' proposal with an aim of supporting future applications to national research funding bodies. Field-based projects are also eligible, but the scientific objectives and outcomes of the research must be made clear.
Maximum Award: GBP10,000
Deadline: 1 March 2017 recurring
ICT Innovation for Manufacturing SMEs, EU
Feasibility studies of regional digital manufacturing innovation hubs
This aims to expand the coverage of I4MS technologies to regions that show limited activity in the field of digital manufacturing. The feasibility studies will present a solid plan for creating a RDMI hub in the regions by a consortium of relevant organisations and should include a plan for financing such a hub.
Consortia of organisations that show expertise, infrastructure and a preliminary network in the domain of digital manufacturing in regions where there is no or limited competence centres planned or present are eligible to apply.
Maximum Award: 50,000 euros
Deadline: 28 April 2016
European Commission H2020
ECSEL Key Applications & Essential technologies
Proposals may address the following topics:
key applications, including smart mobility, smart society, smart energy, smart health and smart production;
essential capabilities, including semiconductor manufacturing, technology, equipment and materials, design technologies, cyber-physical systems, and smart integration systems.
Maximum Award: total budget of 65m euros available
Deadline: 24 May 2016
Canada Council for the Arts
Cultivate: Creative Development Grants
Cultivate: Creative Development Grants program provides support to individual artists who are Deaf, have disabilities and/or are living with mental illness to pursue research, creation and production projects in dance, inter-arts, media arts, music, theatre, visual arts and/or writing/literary arts, leading to a new artistic work or body of work intended for public presentation, exhibition, publication or distribution. Research/Creation Grants provide artists the time and resources to explore, develop and/or create a new artistic work or body of work. This may include the research and development of ideas, concepts, themes or techniques. A completed work or public presentation is not required.
Maximum Award: $10,000
Deadline: 15 September 2016
If you are interested in submitting to any of the above calls you must contact your  RKEO Funding Development Officer with adequate notice before the deadline.
For more funding opportunities that are most relevant to you, you can set up your own personalised alerts on Research Professional. If you need help setting these up, just ask your School's/Faculty's Funding Development Officer in  RKEO or view the recent blog post here.
If thinking of applying, why not add notification of your interest on Research Professional's record of the bid so that BU colleagues can see your intention to bid and contact you to collaborate.