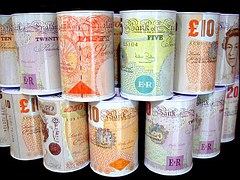 The following is a snap-shot of funding opportunities that have been announced. Please follow the links for more information:
Royal Society of Chemistry
Emerging Technologies Competition
Our Emerging Technologies Competition aims to accelerate the commercialisation of innovative technologies in the following areas:
Health & wellbeing
Energy & environment
Food & water
Materials
The competition is free to enter and open to small companies, universities, and research institutions, who can apply using our online application form.
Maximum Award: £20,000 Deadline: 14 March 2016
Outreach Fund
Our Outreach Fund provides financial support to individuals and organisations in order to enable them to run chemistry-based events and activities for public audiences.
Maximum Award: £25,000 Deadline: 29 April 2016
Engineering & Physical Sciences Research Council
Large-area Electronics Pathfinder
The EPSRC Centre for Innovative Manufacturing in Large-Area Electronics (LAE) is seeking proposals from academic and postdoctoral research staff at UK universities and associated research institutions for short pathfinder projects with the following objectives:
To demonstrate novel approaches to tackling critical manufacturing problems
To promote technology transfer to and collaboration with industry
To pump prime new research collaborations and facilitate larger scale collaborative projects.
Maximum Award: £40,000 Deadline: 31 March 2016
 Manufacturing the Future
The EPSRC Manufacturing the Future challenge theme invites investigator-led proposals which address key research challenges facing manufacturing in the UK today and in the future. First grants as well as standard research proposals are invited. All proposals will be assessed in accordance with standard EPSRC procedure and prioritised within the most appropriate capability theme panel (i.e. Engineering, ICT, Physical Sciences or Mathematics).
Maximum award: Total budget available – £5 million Deadline: Open, next batching date 31 August 2016
Agriculture & Horticulture Development Board
Management for Soil Biology & Soil Health – Research Partnerships
AHDB, in collaboration with the British Beet Research Organisation (BBRO), is inviting researchers to form a collaborative Research Partnership, which will be responsible for devising and implementing a new programme of research and knowledge exchange projects to address challenges identified for the UK agricultural and horticultural industries on the call theme "Management for Soil Biology and Soil Health".
Maximum Award: £200,000 Deadline: 28 April 2016
Biotechnology & Biological Sciences Research Council
Flexible Interchange Programme
Our FLexible Interchange Programme (FLIP) supports the movement of people from one environment to a different one to exchange knowledge/technology/skills, developing bioscience research/researchers and addressing our strategic priorities.
Maximum Award: £120,000 Deadline: 17 August 2016
British Ecological Society
Research Grants
These grants support scientific ecological research where there are limited alternative sources of funding. Small projects can be awarded up to £5,000 and early career ecologists can apply for funding up to £20,000.
Maximum Award: As above Deadline: 21 March 2016
British Society of Soil Science
Field Equipment Grant
This grant is designed to enable institutions to buy field equipment to aid in the instruction and understanding of soil science.
Maximum Award: £1000 Deadline: 1 April 2016
Burdett Trust for Nursing
Men's Health & Emergent Longer-term Conditions
The Trustees are interested in supporting nurse-led projects that will help to define proactive strategies and interventions that promote better self-care and reverse the negative impact that undetected and untreated men's longer-term health challenges may impart.
Maximum Award: Various Deadline: 2 April 2016
If you are interested in submitting to any of the above calls you must contact your  RKEO Funding Development Officer with adequate notice before the deadline.
For more funding opportunities that are most relevant to you, you can set up your own personalised alerts on Research Professional. If you need help setting these up, just ask your School's/Faculty's Funding Development Officer in  RKEO or view the recent blog post here.
If thinking of applying, why not add notification of your interest on Research Professional's record of the bid so that BU colleagues can see your intention to bid and contact you to collaborate.