Christopher Rodrigues CBS – VisitBritain's Chairman will give a guest talk about Great Britain Tourism Strategy
Thursday 25 February 10.00 – 12.00, Lees LT
VisitBritain's Chairman, provides strategic leadership to
the work to boost tourism to and within Britain, leading the
delivery of a new era of greater coherence and partnership for
the visitor economy.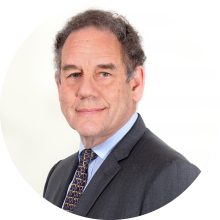 The Chairman works with VisitBritain's private and public sector partners in England, Scotland and Wales to aid in strengthening the marketing of Britain as a tourist destination overseas.
Christopher became Chairman of VisitBritain in January 2007. He is a Trustee of the National Trust and is a Vice Chairman of the World Travel and Tourism Council. His past experience include
time as Chief Executive of Visa International between 2004 –
2007 and Chief Executive of Thomas Cook between 1988
-1996.
The event is hosted by Department of Tourism and Hospitality
Faculty of Management, Bournemouth University
Source of pictures and bio: Visit Britain website http://www.visitbritain.com