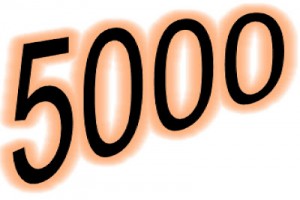 A milestone has been achieved – over 5,000 blog posts have gone live on the BU Research Blog since it was launched in March 2011. To celebrate this, here are some interesting and impressive stats about the blog:
The homepage has received 56,422 unique visits to date – that's c. 1,000 unique views per month.
The most popular page, other than the homepage, is the research ethics page which has received almost 14,000 visits so far.
Top ten most popular posts to date are (excluding funding/conference opportunities):
1. Thoughts on writing recommendations for a research thesis – 14,469 views. Authored by Edwin van Teijlingen.
2. Want a Marie Curie Fellowship? Our four times winner shares his experience – 13,898 views. Authored by Rudy Gozlan.
3. Referencing Dutch, Flemish and German names in the Harvard system – 11,940 views. Authored by Edwin van Teijlingen.
4. Journal citation reports 2013 now available – 8,021 views. Authored by Emma Crowley.
5. Writing a lay summary is easy, right? – 7,708 views. Authored by Julie Northam.
6. Welcome to our first Grants Academy members – 3,768 views. Authored by Caroline O'Kane.
7. Sneaky and dishonest?: Covert research a much maligned, forgotten jewel in the crown – 1,348 views. Authored by Jonathan Parker.
8. Journal impact factors explained – 1,304 views. Authored by Anita Somner.
9. The help and advice was invaluable – 1,274 views. Authored by Corrina Lailla Osborne.
10. Launch of the BU open access publication fund – 1,055 views. Authored by Julie Northam.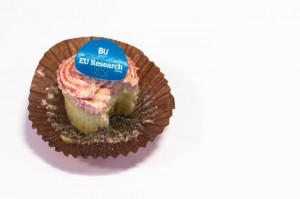 53% of sessions are started when someone find the Blog via Google and 15% are started via the Daily Digest email.
60% of visitors are from the UK, 7% from the US and 3% from India.
Thank you to all our contributors and readers for making the BU Research Blog a huge success!