We would like to invite you to the latest research seminar of the Creative Technology Research Centre.
Title: The use of technology to provide physical interaction experiences for cognitively able young people who have complex physical disabilities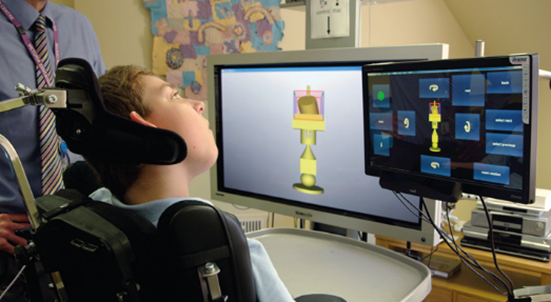 Speaker: Mark Moseley (a post graduate researcher from the Centre for Digital Entertainment (CDE) based in the Faculty of Media and Communication)
Time: 2:00PM-3:00PM
Date: Wednesday 17th February 2016
Room: P302 LT, Poole House, Talbot Campus
Abstract:
Young people who have severe physical disabilities and good cognition may face many barriers to learning, communication, personal development, physical interaction and play experiences. Physical interaction and play are known to be important components of child development, but this group currently has few suitable ways in which to achieve this.
Technology can help to facilitate such experiences. This research aims to develop a technology-based tool to provide this group with the potential for physical interaction and physical play, in order to develop their knowledge of spatial concepts. This tool will utilise eye-gaze technology, robotics and haptic feedback (artificial sensation).
This presentation will explain the rationale behind this research as well as the aims and approach used in the development of a proposed tool.
We hope to see you there.