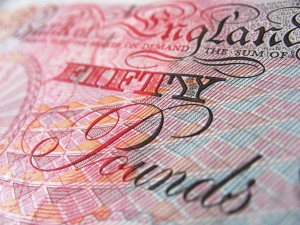 The following is a snap-shot of funding opportunities that have been announced. Please follow the links for more information:
NERC
UK aquaculture initiative – innovation projects call
NERC and Biotechnology & Biological Sciences Research Council are inviting proposals for innovation projects to the UK Aquaculture Initiative, which builds on the 2014 Sustainable Aquaculture capacity-building call. Approximately £1·2m of funding is available for this call for projects that meet the needs of the UK aquaculture industry and create sustainable, tangible economic or societal benefits.
Maximum Award: £1.2m available
Deadline: 1st stage application by 26 April 2016
International opportunities fund
NERC is inviting proposals for Pump Priming and Pump Priming Plus grants to its International Opportunities Fund (IOF). The IOF scheme provides resources to NERC-supported researchers to allow them to forge long-term partnerships with overseas scientists that add value to current NERC-funded science. IOF grants are pump-priming, to help stimulate novel research collaborations.
Maximum Award: £40,000
Deadline: 19 May 2016
ESRC
ESRC/NRF Newton call – higher education in Africa
The ESRC and National Research Foundation (NRF) invite collaborative projects between the UK and South Africa which can offer additional value to existing programmes of education research. Some themes are:
Organisation of higher education systems, higher education institutions (HEIs) and alternative providers
Equity in higher education access and participation
Curriculum, pedagogy and modes and levels of provision
Maximum Award: £630,000
Deadline: 3 May 2016
BBSRC
Future Leader Fellowship
The Future Leader Fellowship (FLF) will provide support for researchers wishing to undertake independent research and gain leadership skills. The FLF will support the transition of early stage researchers to fully independent research leaders.
Maximum Award: £300,000
Deadline: 12 May 2016
NIHR
Health technology assessment programme – commissioned call for proposal 15/167
Proposals are sought on the topic of management of knee braces in the management of knee osteoarthritis, with the specific research question: What is the clinical and cost-effectiveness of knee braces in the management of knee ostearthritis.
Maximum Award: Unspecified
Deadline: 19 May 2016
Arthritis Research UK
Career development fellowship
Career development fellowships aim to attract and retain talented postdoctoral basic scientists and allied health professionals in research relevant to arthritis and related musculoskeletal conditions, and provide them with the opportunity to develop an independent research career and progress towards higher-level appointments.
Maximum Award: Salary and research expenses
Deadline: 1 June 2016
EPSRC
Human dimensions of cybersecurity
The funder is inviting proposals which address the challenges identified at the 'Human Dimensions of Cyber Security' (HDoCS) workshop in 2014. The challenges are titled:
Design, build and measure
A theory of everyone
Risk, trust and response
Understanding people
Evolution of cybercrime
Maximum Award: up to £5 million available
Deadline: 8 June 2016
eFutures Facility award
This award is intended for researchers who have a current or recent cross-disciplinary project and require additional resources to take their idea towards commercialisation or require further investment to bridge the gap with follow-on funding.
Maximum Award: £20,000
Deadline: Unspecified
Trans-Atlantic Platform Social Sciences & Humanities
T-AP Digging into Data Challenge
This funding opportunity is open to international projects that consist of teams from at least three member countries, and must include partners from both sides of the Atlantic. Projects must address any research question in humanities and/or social sciences disciplines by using large-scale, digital data analysis techniques, and show how these techniques can lead to new insights.
Maximum Award: Unspecified
Deadline: 29 June 2016
If you are interested in submitting to any of the above calls you must contact your  RKEO Funding Development Officer with adequate notice before the deadline.
For more funding opportunities that are most relevant to you, you can set up your own personalised alerts on Research Professional. If you need help setting these up, just ask your School's/Faculty's Funding Development Officer in  RKEO or view the recent blog post here.
If thinking of applying, why not add notification of your interest on Research Professional's record of the bid so that BU colleagues can see your intention to bid and contact you to collaborate.