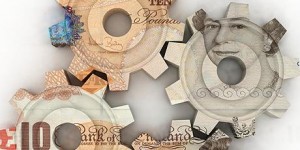 The following is a snap-shot of funding opportunities that have been announced. Please follow the links for more information:
NERC
Improving Health with Environmental Data
NERC, the Medical Research Council (MRC) and the Scottish Government Chief Scientist Office (CSO) are investing up to £600,000 in projects to identify and fill knowledge gaps around the potential of environmental data to improve health outcomes in the UK. This call will focus specifically on using environmental data on air pollution and/or environmental hazards alongside health and biomedical data.
Maximum Award: £60,000 Deadline: 18 April 2016 for application to attend brokerage event on 10 May 2016, full proposal by 12 July 2016
AHRC
Leadership Fellows scheme – ECRs
The AHRC's Leadership Fellows scheme provides time for research leaders, or potential future research leaders, to undertake focused individual research alongside collaborative activities which have the potential to generate a transformative impact on their subject area and beyond.
Maximum Award: £50,000 – £250,000 Deadline: Open
Directorate-General for Humanitarian Aid & Civil Protection, EU
Buffer capacities for addressing temporary shortcomings in extraordinary disasters
This programme opens the possibility for financial assistance to make available capacities additional to Participating States' existing capacities (hereafter "buffer capacities"), which would contribute to addressing temporary shortcomings of response capacities in extraordinary disaster situations.
Maximum Award: total budget – 2,700,000 euros Deadline: 2 June 2016
ERA-Net Sumforest, EU
Sustainable forests for the society of the future
The present call for proposals focuses on basic and applied research that aims to support policy decisions regarding multifunctional forestry. Proposals are expected to be transnational, and innovative forms of cooperation such as interdisciplinarity are encouraged.
Maximum Award: Unspecified Deadline: 17 June 2016
Directorate-General for International Co-operation & Development (EuropeAid), EU
Engaging civil society in pan-African issues
The Directorate-General for Development and Cooperation (EuropeAid) invites concept notes for its call on engaging civil society in pan-African issues. This aims to improve the contribution of civil society organisations to continental decision- and policy making processes in Africa, in particular in the areas of good governance, democracy, human rights, peace and security and women's rights.
Maximum Award: 2 – 5 million euros Deadline: 13 May 2016
Department of Energy & Climate Change, UK
Small modular reactors competition, phase 1
The Department of Energy and Climate Change under the nuclear research and development programme invites expressions of interest for its small modular reactors competition – phase one. This call aims to gauge market interest among technology developers, utilities, potential investors and funders in developing, commercialising and financing small modular reactors in the UK.
Maximum Award: total budget – £250 million Deadline: 6 May 2016
European Society of Cardiology
Research prize in acute cardiovascular care
The European Society of Cardiology's Acute Cardiovascular Care Association invites applications for its research prize in acute cardiovascular care. This recognises unpublished research in the area of acute cardiovascular care applied to the development of novel therapeutic, diagnostic and logistical strategies to improve patient care and long-term outcomes. There are three categories for submission:
clinical outcomes;
quality of care;
translational.
Maximum Award: 3000 euros, prizes, registration to conference Deadline: 13 May 2016
Irish Marine Institute
Marine Socio-economics
The Marine Institute is pleased to invite Project-Based Award applications from academic institutions under the Research Programme Marine Socio-Economics for a project titled "Valuing and understanding the dynamics of Ireland's Ocean Economy".
The project aims to strengthen the valuation and understanding of Ireland's ocean economy, ensuring the timely availability of marine economic statistics, providing an evidence–base for policy and decision-making, economic forecasting and scenario planning.
Maximum Award: 600,000 euros Deadline: 27 April 2016
If you are interested in submitting to any of the above calls you must contact your  RKEO Funding Development Officer with adequate notice before the deadline.
For more funding opportunities that are most relevant to you, you can set up your own personalised alerts on Research Professional. If you need help setting these up, just ask your School's/Faculty's Funding Development Officer in  RKEO or view the recent blog post here.
If thinking of applying, why not add notification of your interest on Research Professional's record of the bid so that BU colleagues can see your intention to bid and contact you to collaborate.