Following an enhancement to the staff profile pages, your ORCID ID is now displayed as a click-able link.
ORCID is an international, interdisciplinary, open, not-for-profit organisation. Its core function is to provide a registry of unique, persistent, and resolvable person identifiers together with web services to enable interoperability through integration of identifiers into research systems and workflows.
The core issues underlying the ORCID initiative are the effective and appropriate identification of individuals who participate in the research community, and linking individuals with their research outputs, activities and affiliations. Solving this problem makes individuals more discoverable and assists researchers in finding resources and collaborators to support their work. Linking the researcher identifier with research outputs, activities, affiliations and other existing person identifiers extends interoperability and supports reporting.
Registering for a free ORCID ID takes less than 1 minute. Please click on this link to register now – https://orcid.org/register
To display your ORCID ID on your staff profile page, you must first update your Core HR portal with your ORCID ID.
After you have logged on to the system, click on 'My Profile' in a blue box as shown below:

This will open up your profile page and you will see 'Other information' at the bottom of a side bar on the left, click on '+' to expand the menu and you will see 'Orcid' as one of the tabs.
.

To add your ORCID iD, please click on the 'add item' tab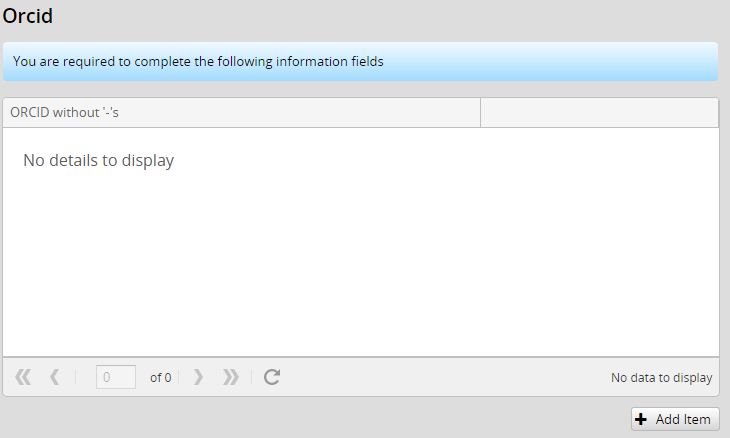 After the system is refreshed overnight, your ORCID ID should be visible on your staff profile page the following day. If you have any queries, please get in touch with Pengpeng Hatch, pphatch@bournemouth.ac.uk, 01202 961354.