The following funding opportunities have been announced. Please follow the links for more information.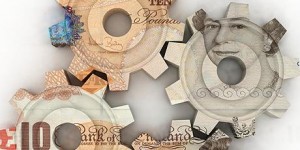 Economic and Social Research Council
The Centre for Climate Change Economics and Policy (CCCEP), part of the ESRC, has announced an Innovation Fund to encourage innovative ideas on climate policy from practitioner and researcher communities.  Applications may address climate change mitigation or adaption within any stage of the policy process.  Up to £50k is available and the CCCEP is looking to make five awards.  Closing Date 30/6/16
Innovate UK
Innovate UK has announced round 4 early stage (technical feasibility), mid stage (technology development) and  late stage (pre-commercial technology validation) Energy Catalyst awards.  The aim is to develop and prove techologies that will help to solve elements of issues related to low carbon, security of supply and affordability.  The deadline for registration is noon 8/6/16; expressions of interest must be submitted by noon 15/6/16.
Natural Environment Research Council
As part of the Ecosystem Services for Poverty Alleviation (ESPA) Regional Opportunities Fund (ROF), applications are invited for up to £50k to help ESPA projects enhance the impact of their research. Closing Date 13/5/16
CASE studentships (Collaborative awards in science and engineering) have been announced. These studentships can be conducted in collaboration with non-academic partners. Closing Date 7/7/16
Wellcome Trust
The Wellcome Trust has made available Research Awards for Health Professionals who wish to transition to a period of research in any area of human or animal health.  The scheme can also be used to enrol onto a PhD for those who have little or no social science experience. Awards will not normally exceed £250k.  Individuals holding permanent academic posts are not eligible for these fellowships. Preliminary application Closing Dates 6/7/16
There are also Research Fellowships lasting up to three years for humanities and social science scholars not in an established post who wish to undertake research in human and animal health.  The fellowships provide research and salary expenses.  Preliminary application Closing Date 6/7/16
University Awards are available to recruit and support humanities and social science research staff working in any area of human and animal health for up to five years.  Preliminary application Closing Date 6/7/16
Investigator Awards in the Humanities and Social Science are available to exceptional researchers exploring any aspect of human and animal health.  Awards are for up to five years with ranged funds available for £100k-£200k per annum.  Preliminary application Closing Date 8/7/16
Development Awards (Broadcast, Games and Film) awards up to £10k for one year support the development of TV, radio games or film projects that engage with biomedical science and its impact on our lives. Closing Date Open
If you are interested in submitting to any of the above calls you must contact RKEO with adequate notice before the deadline.
Please note that some funding bodies specify a time for submission as well as a date. Please confirm this with your RKEO Funding Development Officer
You can set up your own personalised alerts on Research Professional. If you need help setting these up, just ask your School's/Faculty's Funding Development Officer in RKEO or view the recent blog post here.
If thinking of applying, why not add notification of your interest on Research Professional's record of the bid so that BU colleagues can see your intention to bid and contact you to collaborate.