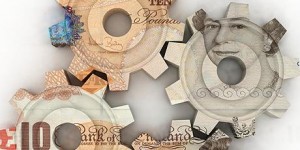 The following funding opportunities have been announced. Please follow the links for more information.
Medical Research Council
Public Health Intervention Development scheme (PHIND) supports the early stages of development of interventions that address an important UK or global public health issues; in particular non-healthcare settings with population level interventions.  Up to £180k is available for projects lasting up to 18 months.  Closing Date 12/7/16
The Royal Society
The Royal Society Research Grants scheme provide grants up to £15k for scientists in the UK who are in the early stage of their careers.  Closing Date 1/6/16
The International Exchanges schemes have available up to £12k (and an additional £2k for research expenses if applicable) for new collaborations between scientists in the UK and overseas.  The closing dates for the three schemes are as follows- Standard Programme Closing Date 7/6/16.  France Cost Share Scheme Closing Date 10/6/16. Kan Tong Po Visiting Fellowships Programme Closing Date 7/6/16
University of London
The School of Advanced Studies at the University of London is inviting participants to take part in the Being Human Festival run in Partnership with the Arts and Humanities Research Council and the British Academy.  Up to £5k is available to run 5-10 events as Being Human 'Festival Hubs'.  Closing Date 16/5/16
If you are interested in submitting to any of the above calls you must contact RKEO with adequate notice before the deadline.
Please note that some funding bodies specify a time for submission as well as a date. Please confirm this with your RKEO Funding Development Officer.
You can set up your own personalised alerts on Research Professional. If you need help setting these up, just ask your School's/Faculty's Funding Development Officer in RKEO or view the recent blog post here.
If thinking of applying, why not add notification of your interest on Research Professional's record of the bid so that BU colleagues can see your intention to bid and contact you to collaborate.