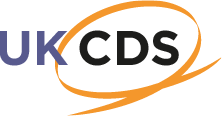 UKCDS have launched  'Your Research: Science for Global Good' a new researcher hub with information for researchers who want to use their knowledge and skills to help tackle global development challenges. The hub includes inspiring case studies from nanotechnology to behavioural science, a new funding hub with an overview of the main programmes within the UK, such as the Newton Fund and Global Challenges Research Fund (GCRF), and tips for building partnerships.
This is an excellent source of information for anyone interested in applying for funding, particularly those who want to tap into the £1.5bn funding available from GCRF (see my blog article on this fund for more information).
UK Collaborative on Development Sciences (UKCDS) is a group of 14 UK government departments and research funders working in international development.