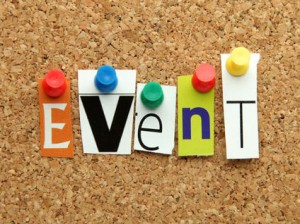 PraxisUnico is working with the Defence Academic Pathways (DAP) group on this free event for the research community to explore research needs in the validation and verification of intelligent systems.
Intelligent systems may offer great benefits in being able to adapt to a changing environment and offer complex, rapid decision making made beyond human reach. Research into intelligent systems is needed to enable and improve confidence in their safe and secure employment in the public space. There is a clear need to ensure that intelligent systems will operate as expected, exhibit desirable behaviours and deliver the required outcomes in rapidly changing environments.
This workshop hopes to identify those future research themes required for the correct validation and verification of intelligent systems whilst ensuring that potentially autonomous behaviour remains under human control, and will employ a number of scenarios where the use of an intelligent system or groups of intelligent systems would provide value. Breakout groups will explore each scenario to determine the evidence required to sufficiently validate and verify safe and secure intelligent systems.
The workshop aims and objectives are;
To understand the validation and verification challenges raised by each scenario.
To determine the research themes required to meet these validation and verification challenges.
To inform legislative bodies on any necessary verification and validation solutions to ensure safe and secure employment of intelligent systems.
To provide a forum that can be used to strengthen research applications submitted to the EPSRC via the Standard Mode.
DAP is a partnership directed by Dstl and includes major industrial partners BAE Systems, GE, MBDA, Leonardo UK, NPL, QinetiQ and Thales, together with representatives from EPSRC, Innovate UK and a University liaison advisor.
The DAP partnership represents a significant number of the 15 most frequently cited companies from the Research Excellence Framework (REF) impact case study analysis and the data on collaborative projects compiled by the Dowling Review. The companies represented by DAP have a proven track record for effective university-business collaboration; DAP was created to facilitate this process through e.g. assigning IP rights arising from collaborations to the university partner as standard.
This event, supported by DAP, is free of charge, and will feature workshops to explore research needs in the validation and verification of intelligent systems. The event will take place at the UK's technology and innovation centre for intelligent mobility, the Transport Systems Catapult (Milton Keynes)on Thursday 8 September 2016.
Who should attend and why:
The workshop should be attended by research professionals involved with intelligent systems, machine learning, robotics, or the validation and verification of software systems. The intention of this workshop is to scrutinise potential exploitation paths to support the definition of future research themes. For further information please contact DAP@mail.dstl.gov.uk
About PraxisUnico
supports KEC in the UK, and works with key stakeholders and partners to promote best practice in the sector
Successful Knowledge Exchange and Commercialisation (KEC) is essential to the economic growth of the UK.
PraxisUnico develops knowledge exchange and technology transfer professionals with our world-leading training, connect members and stakeholders at our events and promote best practice for our sector. We facilitate interactions between the public sector research base, business and government; bringing together key stakeholders to debate, educate and inform.