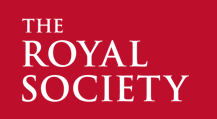 The Royal Society, under the Global Challenges Research Fund (GCRF), invites applications for its international collaboration awards for research professors. These enable outstanding UK research leaders to develop international collaborations with the best research professors from around the world, to work on some of the global challenges and problems facing developing countries.
The objectives of the challenge awards are to:
•support the best UK scientists in establishing sustainable collaborations with internationally leading scientists based overseas;
•promote collaboration and sharing of knowledge through reciprocal visits between the visiting research professors and their research groups;
•support outstanding research through collaboration with the aim of addressing global challenges facing developing countries and benefiting people in these countries;
•facilitate the development of multidisciplinary collaborations and approaches that could help address the complex research questions posed by global challenges;
•attract outstanding international scientists and their teams to the UK's best universities and research institutions;
•strengthen UK science and open up new opportunities to exploit and translate research for economic benefit.
Global challenge themes include: sustainable health and well-being; sustainable resources; sustainable growth; sustainable local research and innovation capacity.
Click here for further information including eligibility and the application process.
If you are interested in submitting to this call you must contact your  RKEO Funding Development Officer with adequate notice before the deadline.
For more funding opportunities that are most relevant to you, you can set up your own personalised alerts on Research Professional. If you need help setting these up, just ask your School's/Faculty's Funding Development Officer in  RKEO or view the recent blog post here.
If thinking of applying, why not add notification of your interest on Research Professional's record of the bid so that BU colleagues can see your intention to bid and contact you to collaborate.