WATCH THIS SPACE! The Global Challenges Research Fund (GCRF) Collective Programme calls will be announced shortly.  If you are interested or require support please contact Alexandra Pekalski or call on 01202 961204. You can also find deadlines, town meeting information and expected launch dates here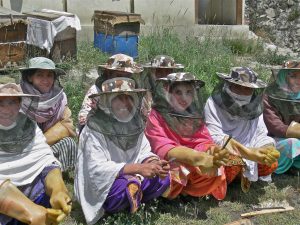 Applicants from all relevant disciplines are encouraged to apply for each call and proposals should be challenge-led and interdisciplinary in nature notwithstanding which council is leading. The UK Research and Innovation (UKRI) GCRF Collective Programme is a series of calls designed to enhance the overall impact across the six strategic GCRF Challenge portfolios:
Cities and Sustainable Infrastructure
Education
Food Systems
Global Health
Resilience to Environmental Shocks and Change
Security Protracted Conflict, Refugee Crises and Forced Displacement
The programme is an interdisciplinary programme delivered by UK Research and Innovation and steered by the GCRF Challenge Leaders.
Please contact Alexandra Pekalski or call on 01202 961204 for further information and support.