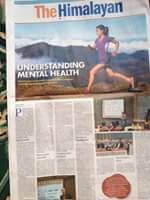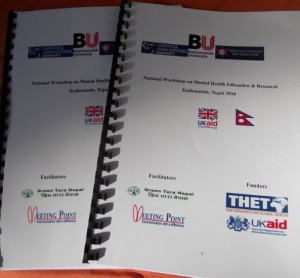 At the National Workshop on Mental Health Education & Research in Kathmandu organised by Tribhuvan University, Bournemouth University and Liverpool John Moores University last week we had quite a few television camera crews and journalists present.  Sabitri Dhakal, one of the journalists from The Himalayan Times an English-language daily newspaper in Nepal, wrote a nice feature length article.  This piece was based on interviews with BU Visiting Faculty Padam Simkhada and Prof. Edwin van Teijlingen conducted at our workshop.  Her article with the title 'Understanding Mental Health' is available online.
Mental health in pregnant women and new mothers is increasing recognised on the global health agenda. In Nepal mental health is generally a difficult to topic to discuss. THET, a London-based organisation, funded Bournemouth University, and Liverpool John Moores University in the UK and Tribhuvan University in Nepal to train community-based maternity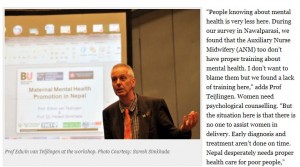 workers on issues around mental health.  Thus far three groups of UK health and education experts have gone out to Nepal to train these communit maternity care providers, called Auxiliary Nurse Midwives (ANMs).  ANMs, who are the key maternity service providers in rural birthing centres of Nepal, have received only 18 months of training and the training curriculum does not refer to dealing with mental health issues.  The next group of volunteers is due to travel in September.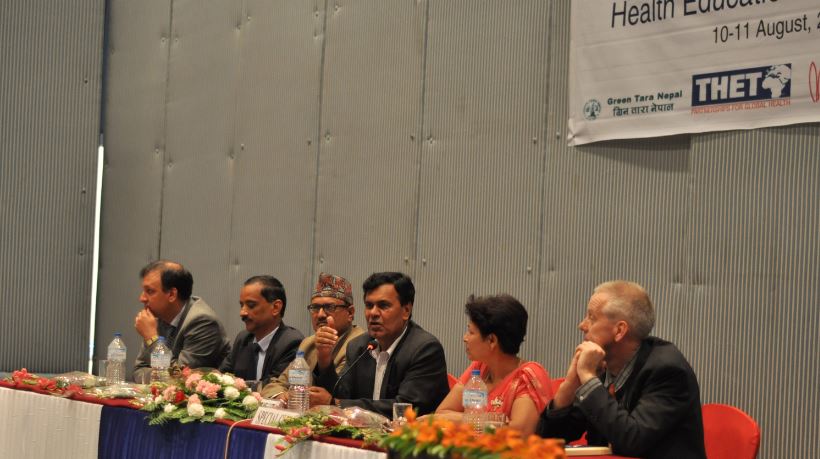 Prof. Edwin van Teijlingen
CMMPH