You are cordially invited to attend the gala 5th Anniversary Screening and Reception for the award-winning research based biopic, RUFUS STONE.
The Event will be held at the historic Shelley Theatre in Boscombe              
7 November from 3 p.m. until 5 p.m.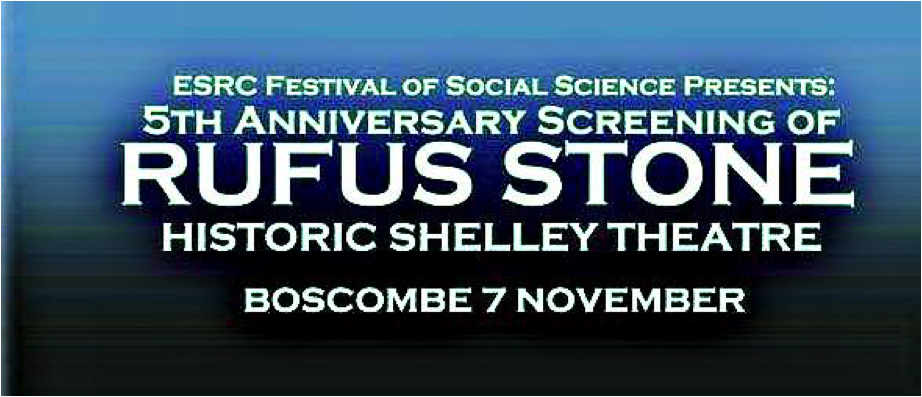 Over the past five years, RUFUS STONE has been viewed in academic, community and service provider settings throughout the U.K. Uploaded to the Internet for just over a year, the film was viewed on line by more that 12 thousand viewers in 150 countries. It has won serveral film festival awards and was shortlisted for the AHRC Anniversary Prize in 2015.
The three-year research project behind the film's success was part of the New Dynamics Programme of ageing in 21st Century Britain, supported by Research Councils UK. This event will hallmark this achievement and continue the film's impact in the wider community.
We expect the gala event to atract an audience of the film's cast and crew members, past participants in the research project, community workers and service providers, and a range of citizens, young and old, gay and straight, with an interest in LGBT history and the contributions that the film has made to myriad diversity efforts. Whether you have seen the film before, or this will be the first time on a large theatre screen, you will enjoy the occasion.
R.S.V.P. Places are limited to 150 seats only! Please register on the Eventbrite site as soon as possible to avoid being disappointed.